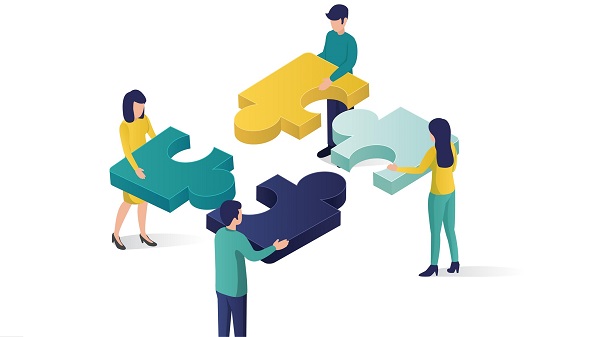 Six Ways Integrated Discovery can Save Time and Money (and Headaches too)
There is a new term that you need to know: integrated discovery. What is integrated discovery and why should it matter to your practice? Integrated discovery is when one provider handles a multitude of discovery functions and combines extensive capabilities from the left of the EDRM all the way through the right. Clients benefit from an integrated discovery solution since they can realize significant cost savings, workflow efficiencies, higher levels of service, and superior outcomes. These benefits are often delivered in collaboration with a client's internal and external teams through project and engagement standards that are tailored in customized playbooks.
Like modern integrated circuits, integrated discovery marries disparate functions to produce a seamless process across the EDRM. Integrated discovery has its biggest impact is when the hosting vendor and client bring analytics, Technology Assisted Review (TAR) workflows, and technology to the review process. Below are six ways that Epiq's integrated discovery services can benefit your team:
1. Streamlined process
Integrated discovery means a review manager and TAR consultant are working together to ensure all the needed advanced tools are made available and that workflows are customized to reduce a team's review burden, which will improve the efficacy and speed of a review. Upon review of a data set and the specific review goals, the review manager and TAR consultant will conduct a planning meeting with client's counsel to recommend useful technologies like email threading, near duplicate analysis, clustering, concept search, and continuous active learning through a variety of tools in Epiq's arsenal. The purpose of using these technologies is to enable reviewers to quickly work through large sets of documents. Once a set of technologies and workflows are selected, the review manager will set up coding and quality control layouts. The TAR consultant will memorialize the technology workflows that will be deployed to assist in the review process. By taking this step, it makes certain that the team is prepared for a potential challenge by opposing counsel as to how the technology was deployed. All experts working on the case will document all processes to ensure they are fully defensible.
2. Optimized workflows
Counsel, the TAR consultant, and review manager come together to implement and monitor technology structures for how the reviewers work through documents to ensure maximum efficiency and smooth project execution with each part of the process working together. In one of our case studies, we had a review manager and TAR consultant recommend counsel to use a continuous active learning workflow, which allowed reviewers to quickly move through 150,000 document population in less than 7 days, coding only 25,000 documents as responsive. The client was thrilled with the money and time saved from this recommendation.
3. Gap-free reporting
With an integrated team working together, reporting is far more customized and can detail the status of the data, the impact of deploying a wide array of analytics tools, and the progress and cost of the review. This allows counsel to ask clarifying questions, recommend changes to the review process, adjust the workflow on the fly, and work through reviewer questions and conflicts in coding.
4. Enhanced quality control
As the integrated discovery team and counsel work through the review, a frequent outcome is a production to opposing counsel. The review manager and Epiq project management team work together to conduct pre-production quality control to assure an accurate and timely production of data. The Epiq team works through final coding conflicts, redactions, and prepares the production in accordance with the ESI protocol entered in by parties to the lawsuit.
5. Unified management and security
Working from start to finish with one provider allows for a customed, pre-defined playbook to be created for your case. One benefit of a playbook is that is specifies escalation protocols when urgent needs or project adjustments are required. Customized playbooks set a starting point for workflows, technologies, and management to guide clients, counsel, and Epiq teams during all stages. Additionally, the playbooks include details on role-based responsibilities, access, permissions, and any relevant security protocols.
6. Open communications
Having one eDiscovery provider taking full responsibility for the process and results creates an opportunity to realize cost reductions, workflow efficiencies, and high-quality results. The client, counsel, TAR, and review teams can collaborate openly and efficiently throughout the lifecycle of the case. This eliminates one team telling another team, and in turn telling another team actions and steps to take. All parties work together in unison – no game of telephone is necessary.
Conclusion
Integrated discovery provides a differentiated approach to help clients achieve the best possible outcome. Clients ultimately gain more control in the process of eDiscovery and document review by leveraging best practices and supplier capabilities. Having a cohesive and consistent team working on these multiple phases will provide case teams reduced risk, while lowering overall costs, and improving results.

By Wayne Hill, Solutions Architect. Wayne has been in the legal industry since 1991, where he began his career as a trial attorney. In 2008 he joined the provider side, focusing on helping clients solve complex eDiscovery and Information Governance challenges.
Subscribe to Future Blog Posts