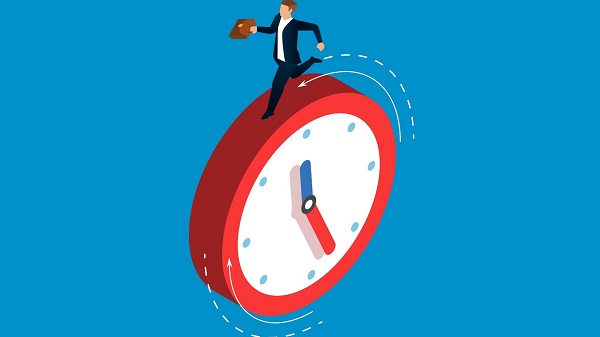 Returning to work: Not the same old, same old
Business Transformation
4 Mins
By Julie Koch, Director
Throughout the COVID-19 pandemic, many essential employees continued to go into an office while millions of other workers shifted to remote work. However, as governmental regulations are slowly lifted, some who are working from home (WFH) are now being asked to return to an office. While this is yet another transition, the return to workplace phase of working in the age of COVID-19 provides a unique opportunity to reassess our operational strategies, accelerate digital transformation, and create a new type of working environment.
Could transformational progress be a silver lining from this pandemic? In a recent discussion with a Chief Information Officer at an AmLaw 150 firm, they mentioned that since COVID-19 struck, the firm had worked hard to fast track their digital transformation efforts. For example, the initiative to reduce paper or go "paper-lite" got a significant boost from this mostly WFH environment. The firm had planned to implement a paper-free type of policy, but their culture was slow to change. During the pandemic, making this shift to a paper-lite company was necessary to keep the firm operational and therefore, was quickly accepted. While this is a single example, the point is clear. Out of necessity, the larger workforce has had to become more comfortable with technology and automation. As a result, it is important to recognize where these transformations can continue to be implemented in the return to a traditional workplace.
By embracing changes during the pandemic, organizations have been able to solve short-term challenges, but set the foundation for long-term positive gains – like the productivity efficiencies of an agile workforce, as well as, hard- and soft-dollar savings.
Many new ways of working will become part of our new normal, but what else might shift when we return to work? Epiq has outlined several examples of where these shifts will occur for many firms and organizations.
Working Before COVID-19 (BCV19) and After COVID-19 (ACV19)
| Work environment – BCV19 | Work environment - ACV19 |
| --- | --- |
| Document reproductions completed in hard copy, in binders completed and delivered to end user's work station on-site, in the office or sent via USPS | Document reproductions edited, digitized, PDF'd with bookmarks in ebinders, emailed to end user wherever they are working |
| Stationary reception on-site, with remote offered as convenience and/or after hours or weekends | Virtual reception provided from a central location, off-site for all offices or for smaller offices |
| Incoming mail to office, picked up, sorted and delivered to central locations and/or desk on-site | Digital mailrooms, establishing critical digital documents from point of entry (mail) to end state (repository) |
| Secretarial and administrative tasks such as: document creation/edits, expense reports, mailings, etc. completed sitting outside an attorney's office or in an administrative pool on-site during standard work hours | Comprehensive administrative tasks, including: document processing, expense reports, marketing and creative services, library and research, risk and compliance, completed off-site, 24/7/365 |
So what now? Our Global Business Transformation Solutions (GBTS) team at Epiq has worked with many clients to develop plans and strategies to achieve transformational change and optimize return to work post-COVID-19.
To learn more about best practices regarding return to work and digital transformation, please contact us by emailing: transform@epiqglobal.com.
The contents of this article are intended to convey general information only and not to provide legal advice or opinions.
Subscribe to Future Blog Posts