Supplier Diversity Letter from CEO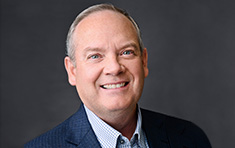 Epiq is committed to developing valuable relationships with businesses that are minority-owned, woman-owned, disadvantaged-owned, LGBT-owned, veteran-owned, small, HUB Zone, and §8(a) and providing maximum practicable opportunities for suppliers that can offer quality, innovative, competitive, and cost-effective products and services.
Our policy is to include small and diverse suppliers in our strategic sourcing efforts to meet regulatory, client, and business requirements. We adhere to this policy by integrating supplier diversity into our business strategies, making good faith efforts to include diverse suppliers in sourcing activities, and improving spending levels as appropriate with diverse suppliers. To accomplish this, we encourage program managers and business leaders to work closely with Procurement to identify and integrate qualified small and diverse businesses to our supplier base so that they are provided with meaningful opportunities to compete for our business.
As a global company, we recognize that purchasing goods and services from qualified or certified small and diverse suppliers is truly one of the ways we can support small businesses in the local communities where we live and work. We believe that supporting small and diverse businesses results in the continuous improvement of our supply chain, the expansion of our markets, and the overall economic success of our customers, suppliers, and communities. This effort makes our company stronger and demonstrates our corporate social responsibility and diversity excellence.
To this end, our Supplier Diversity program is fully endorsed and supported by executive management. For more information regarding our Supplier Diversity program, please contact supplierdiversity@epiqglobal.com. To register as a diverse supplier, please go to our Diverse Supplier Registration page at www.epiqglobal.com/en-us/supplierdiversity/registration.
We look forward to working with you!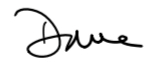 David Dobson
Chief Executive Officer