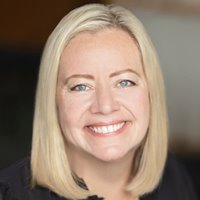 Nicole Hamann leads as President of Epiq's Class Action, Remediation, and Mass Tort business, and is a member of Epiq's Executive Leadership Team. Hamann has been with Epiq for more than 25 years and quickly rose through the ranks by leading several different operational teams and eventually transforming the company's professional services delivery to legal and federal sector clients.
Hamann drives strategy with a focus on quality execution in all facets of the business to serve client needs and expectations. With deep subject matter expertise and dedication to client focus, she is responsible for managing Epiq's global client services and operations, as well leading the product development and data consulting teams.
She has implemented and overseen some of the largest and most complex nationwide class action and mass tort settlements in U.S. history including, In re: Payment Card Interchange, Pigford v. Glickman, and In re Unocal Refinery Litigation Toxic Release Case.
Hamann earned her Bachelor of Science in biochemistry degree from the University of Washington, which included studies at Albert Ludwigs Universistät in Freiburg, Germany. She holds an MBA from the University of Oregon.
If you're ready to transform your organization's operations for greater efficiency and productivity while maintaining high quality and compliance standards...
It's Time to Partner with

Request Meeting