Cyber Incident
Response Review
Whatever it takes
Epiq can work around the clock to identify Personal Data and quickly create notification lists for even the most complicated cases
When non-structured data is compromised in a cyber security incident, you must identify whose personal data was exposed; you can't afford to miss capturing crucial data. Creating accurate notification lists after a ransomware event or high-impact email breach often requires document review by trained, experienced experts. Turn to Epiq for fast, meticulous data breach notification list creation.
Every cyber security incident is different and comes with unique requirements. While some organisations need a single notification list from various impacted data sources, others have more complex needs. Epiq has the experience and expertise to meet those needs. With our international review team, Epiq can ensure that data remains in the source countries.

And, our compliance experts regularly direct the creation of multiple cyber incident notification lists to comply with the data breach notification laws of various agencies or jurisdictions. Epiq partners with breached organizations to respond quickly. Bolstered by years of operational experience, Epiq's Cyber Incident Response Practice is ready and available to meet any challenge within statutorily mandated timelines.
Contact Epiq today to get assistance with your Cyber Incident Review needs.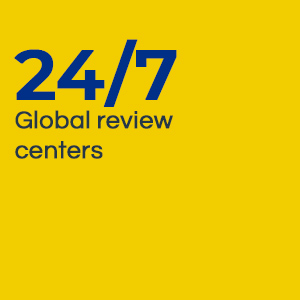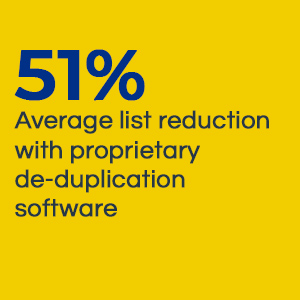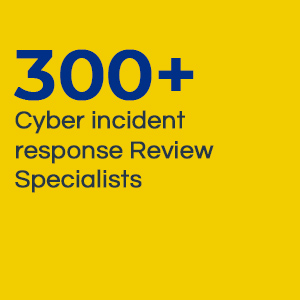 Epiq Service
Document review and Personal data identification: Fully managed document review to identify sensitive data, whether related to national or international guidelines, utilizing flexible staffing of experienced reviewers and credentialed privacy professionals. Includes comprehensive quality assurance processes, multilingual support, global document review centers, and a Tier IV data center in the U.S. and data centers that meet or exceed Tier III standards internationally.
Notification List Creation: After identifying all exposed personal data, Epiq creates custom cyber incident notification lists to meet the needs of each impacted client. List creation includes eliminating gaps in and de-duplicating the data to identify actionable notification needs within virtually any timeline.
Epiq's expert services, AI-enhanced data identification and reduction, and document review solutions directly reduce review costs while delivering industry-leading accuracy and quality.

Cyber Breach Response Best Practices

Take the First Steps with
Epiq is the global leader in technology-enabled legal services, corporate restructuring, cyber security and business transformation solutions.

How We Can Help
My role is
and I'm looking for