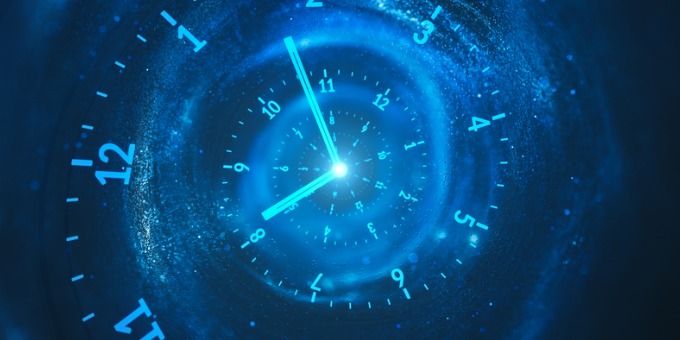 CLOC'ing the Speed of Transformation
Over the past decade, there has been substantial transformation within the legal industry, but it has not been at rapid speed. The 2023 CLOC Global Institute asked the question: will this year be different due to all the hype around generative AI tools? The largest group of legal operations professionals to date gathered in Las Vegas in May 15-18 to explore this and other industry questions.
The consensus? There is definitely a split. Some are bracing for accelerated transformation and others think that change will occur but continue to be incremental. No matter where an organisation may fall on this spectrum, one thing for certain is that technology is changing the way the legal industry works. What is unknown is the rate and velocity at which this transformation will occur.
Below are two ways that legal operations professionals can prepare and proactively plan for industry trends that will affect process, tech needs, and client demands.
#1: Understand the state of legal innovation.
For something to transform it needs to undergo significant change from its previous state. The legal industry has experienced several periods of transformation through the years, from digitisation to legal tech adoption. This has altered how legal professionals get work done, strategise, and advise clients. While organisations have been using AI for years, the rise of generative AI tools has brought on a new level of risk.
At CLOC, there was talk of the age-old fear that attorneys may be replaced by machines, and their uncertainty around how to use new tools safely and strategically. Some think that AI will replace the need for document management and knowledge management jobs, while others believe the fields will change, but others firmly disagree. The overall tone was that legal operations professionals need to help lawyers overcome this fear but allow them to embrace the notion that it is okay to be hesitant when new tools enter the market. This has happened in the past and the industry has adapted and continues to innovate. Above all, this tech will not make legal professionals obsolete and cannot replace legal judgement. There is still a human component needed to train and review knowledge or document management processes. Technology advancement instead brings the opportunity to change the definition of legal innovation and discover better ways to work and use these tools beneficially both within and outside the legal department.
Additionally, CLOC attendees were reminded that transformation is not a linear and predictive process. Regardless of where an organisation's viewpoints fall regarding the speed of transformation, until implementation and adoption spreads this is unknown. Teams can consider their unique needs and risk tolerance before deciding whether to alter processes or invest in new tools.
#2: Leverage community – both peers and experts.
With change approaching, legal operations professionals are left seeking the best way to navigate a new frontier. This is where the importance of community comes into play, which CLOC offers. The institute's keynote speaker discussed "how to citizen," which requires showing up, investing in relationships, understanding and harnessing power, and seeing the value of the collective. Legal operations professionals that uphold these pillars can derive benefits on their transformation journeys.
CLOC attendees had a place to discuss the state of the industry, anticipate changes, and make connections to tap into after the event. This allows people not to feel alone and presents opportunities to learn from one other, consider differing viewpoints, and discuss solutions to challenges.
There are several ways to leverage this community. Talk to a peer from another organisation dealing with similar obstacles to get insights into successes and failures. Tune into industry webinars and podcasts to learn more about emerging tech such as generative AI or updated contract lifecycle management (CLM) solutions. Create a peer group that meets every quarter to bounce ideas off one another and discuss market trends.
In addition to leveraging peers, turning to experts is a valuable and collaborative way to navigate transformational periods. Third generation ALSPs are the most advanced category of providers that are valuable resources. They leverage process optimisation principles to make improvements to legal business performance and consult on legal operations issues. They are researching, using the tech, and assessing risk. They can help predict when the AI wave will peak and throw out lifesavers so legal professionals can stay afloat and embrace new solutions safely and beneficially. These experts can also advise on how to craft and leverage metrics as proof points to illustrate ROI and foster buy-in from an enterprise. Even for those not ready to embrace tools like generative AI, it is critical to have a partner that can vet the tech, monitor competitor moves, and advise on potential use cases down the road.
Conclusion
The takeaways from CLOC were three-fold. First, the industry is approaching a significant period of transformation. Second, whether anticipating vast or incremental change, whether your organisation is tech curious or tech careful – now is the time to lean into community. Lastly, understanding the value that comes from leveraging peers and experts is crucial to staying ahead of the curve. Having the right knowledge and partnering with the right people will place legal in a better place to invest in optimal tools and demonstrate value to the enterprise. It will also make this period of transformation a little less scary and a little more manageable.
Subscribe to Future Blog Posts
Article
Regulatory & Compliance
3 Mins
---
Article
Business of law
3 Mins
---
Article
eDiscovery
4 Mins
---