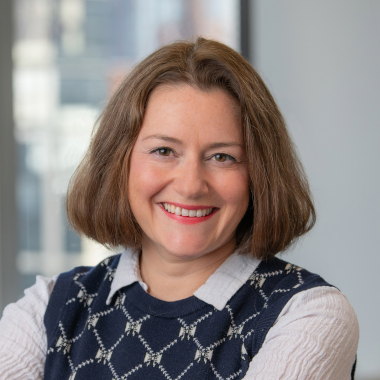 Angharad "Ann" Bowdler is a director with our client services group and has 17 years of experience. Bowdler coordinates claims, noticing, solicitation, and distribution agent services for Chapter 11 corporate bankruptcies.
Bowdler holds a Bachelor of Arts with honors in political science and Russian language. She also has a Russian Language Certificate from the State Polytechnic University of St. Petersburg, Russia.
Ann Bowdler has worked on numerous large and complex cases including:
Lehman Brothers Holdings Inc.
Life Partners
Stone Energy Corp
American Home Mortgage Holdings, Inc.
Adelphia Communications Corporation
Mirant Corporation
---
If you're ready to transform your organization's operations for greater efficiency and productivity while maintaining high quality and compliance standards...
It's Time to Partner with

Request Meeting