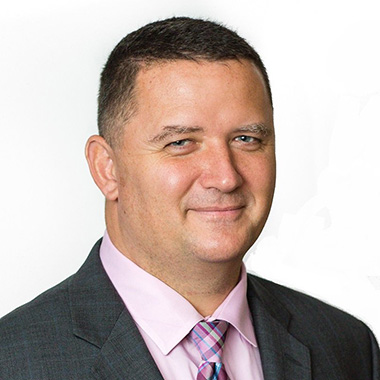 Based in our 60,000-square-foot Mail, Call and Processing Center in Dublin, Ohio, Brian Burke is responsible for the hundreds of active programs Epiq has in progress at any given time at this location, from class action settlement administrations to mass tort settlement programs, corporate restructurings, remediations programs, and responses to data breaches and product recalls
Burke has overseen many of our most challenging Contact Center programs. He was at the helm of the Gulf Coast Claims Facility, for which our team handled seven million phone calls over the life of the program, and played a key role in the Deepwater Horizon Economic Settlement Program, DuPont C-8 Medical Monitoring Program, and the Sony Pictures Entertainment Inc. data breach. Current large-scale projects he's handling include a confidential remediation program related to lead-based paint, and the United States Victims of State Sponsored Terrorism Fund.
Burke received his Bachelor of Arts degree from Pace University. He is a frequent speaker and author on contact center topics pertaining to security, innovative business process solutions, crisis response, and employee retention, training and productivity.
---
If you're ready to transform your organization's operations for greater efficiency and productivity while maintaining high quality and compliance standards...
It's Time to Partner with

Request Meeting