Results
National Canadian Law Firm Successfully Meets Short Deadline Using Artificial Intelligence Software
client need
The client was on a very short timeline to defend a lawsuit attempting to derail a $750 million partnership deal and needed assistance to counsel for both the company and individual directors.
why Epiq?
The law firm recognized Epiq's vast experience in data collection and review and understood Epiq could provide reliable and robust service.
Epiq solution
Based on the law firm's needs and short timeline, Epiq recommended uploading documents to NexLP Continuous Active Learning (CAL) for evaluation, where Epiq collaborated with legal counsel to create a custom workflow. Using NexLP's CAL predictive coding model allowed the law firm to project costs and deadlines up front, which was critical to this case. Epiq's review team collaborated with Counsel to ensure documents were reviewed onsite.
results and benefits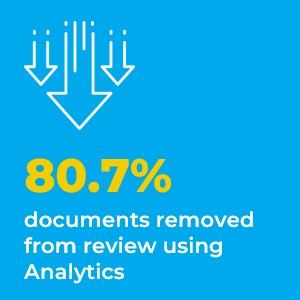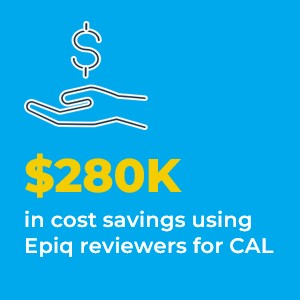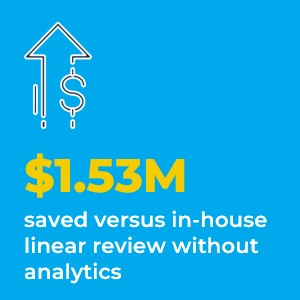 Learn more about Epiq's eDiscovery Services
Back