Advice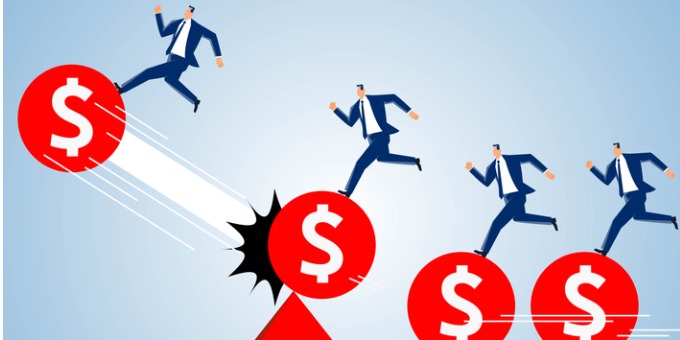 2023 eDiscovery Cost Recovery Market Intel and Assessment
Cost recovery is the process of law firms determining how to apportion costs back to their clients. This has been a practice in the eDiscovery field for well over a decade. The cost recovery mechanism varies greatly by firm size and location. Whether the firm is participating, trying to break even, or make any profit are factors to consider. As of 2022, in East Coast markets and larger cities cost recovery was ubiquitous and practiced under the profit center model. How will 2023 stack up? Short answer is that the trends will likely continue. Read on for important market and trend reflections relating to eDiscovery cost recovery practices.
Geographic Markets
East Coast markets and large cities such as Washington D.C., Los Angeles, and Chicago have been deploying cost recovery attempts under the profit center model rather than the break-even model. That is the expected norm where firms usually bill clients at the highest rates. Their clients expect and accept this method of cost-recovery. That is not to say firms in smaller markets or located off the coasts do not deploy the profit center model as well. Generally speaking, the larger the firm and the larger the client the more it is standard practice. There is an expectation that AMLaw 100 firms are going to offer top notch services and tech, including eDiscovery solutions. Clients hire an AMLaw 100 firm because they expect a certain caliber and will pay for it in most major and mid-major markets.
While regional firms also practice cost recovery, most use the break-even model. Regardless, the end clients do not necessarily know what model a firm is utilizing to assess their fees before billing.
Litigation Specialties, Top Litigation Clients, and Client Industries
Matter Type Specialties & Subgroups
What may be surprising is that specialties and practice groups do not seem to have much impact on cost recovery. However, trends have materialized when it comes to push back on fees billed. Compliance, internal investigations, and low-budget matters are where the most requests for reduced fees or low fixed fees that are potentially loss leaders emerge. Mergers and acquisitions, antitrust, commercial litigation, and large matters have the most robust eDiscovery budgets and least pushback on pricing.
Cost recovery for appellate litigation is not generally as strategic because there are little eDiscovery costs beyond the ongoing costs to host data. The majority of eDiscovery work, and therefore cost, is completed in the underlying matter. Additionally, data for appellate work is often in archive mode or stored offline.
Globally, cost recovery is much less established. The exception is when dealing with a large multinational corporation, one familiar with U.S. litigation, or one regularly working with U.S. firms.
Client Types
We work with a wide variety of clients in terms of size, location, and industry. Some of them have their own eDiscovery solutions but fill the gaps with a variety of vendors. Others work with a single vendor as their exclusive eDiscovery solution. These clients understand eDiscovery incurs vendor costs and pay accordingly. Individual clients are typically the least informed about eDiscovery fees and value add, however, we have certainly worked with many law firms representing individuals who paid for eDiscovery services either to the firm or vendor direct. The key in any situation is to explain the costs up front and the value the underlying tech drives by being more efficient, defensible, and thorough. This is particularly important where the client's eDiscovery and billing knowledge is less mature.
Industry Types and Exemplar Industries
Below is a comprehensive list of industries where eDiscovery services and subsequent cost recovery efforts come into play.
Financial Institutions
Individuals & Families
Telecommunications
Railroads
Logistics and Transportation
Government Entities
Education
Privately Held Companies
Non-Profit Organizations
Utilities
Consulting Services
Healthcare
Manufacturing & Distribution
Insurance
Construction
Retail & Wholesale
Individuals, families, and non-profits possess the least sophisticated level of eDiscovery knowledge. These clients are generally less willing and able to pay eDiscovery fees or grasp the underlying value. The remaining fields listed above are large consumers and payors for eDiscovery that understand they need to pay for these services and their value add.
Many organizations in the industries listed below see the correlation between using AI solutions and other best-in-class tools to increased efficiency and defensibility:
Finance
Telecommunications
Government entities
Railroads
Transportation
Utilities
Healthcare
Insurance
Retail
Insurance companies often have well defined eDiscovery contracts and have negotiated their own rates with providers that law firms must utilize if they want to win the insurance work. Therefore, law firm clients often end up handling insurance work outside of their typical cost recovery structure.
Regulation, Rules, and Law
Although there is diversification in jurisdictional approach, the ABA's reasonableness standard still tends to be the predominant force and guidance. This requires asking the following questions: Are law firm cost recovery fees reasonable in relation to their expense? Were they well explained to the client? Recently, there has been movement on what constitutes reasonableness. More often, the use of technology and AI is viewed as a requirement to help reduce costs and minimize factors like the amount of data requiring manual review. Fees charging for AI are seen as reasonable because they reduce overall costs. Avoiding the use of AI and the direct costs is viewed as unreasonable behavior by many. On balance and looking at the matter as a whole, even when AI incurs fees it results in overall cost savings. This is the underlying goal.

Brandon Hollinder is a licensed attorney, CEDS, and holds the position of Director of eDiscovery solutions at Epiq. He has more than 15 years of experience in the eDiscovery managed services, document review, and cyber fields.
The contents of this article are intended to convey general information only and not to provide legal advice or opinions.
Subscribe to Future Blog Posts