Applying expertise and technology to maximize claims efficiency and reduce costs.
Epiq serves insurance carriers on a global scale, providing innovative and cost-effective discovery solutions as well as class action and mass tort lien resolution support. Our team is repeatedly selected by insurance carriers and panel counsel to provide solutions for a wide variety of claims, from single-custodian disputes to the most complex multi-district litigation matters. Seven out of 10 of the largest American insurance companies use Epiq, relying on our extensive suite of industry-serving solutions, worldwide presence and unmatched industry experience.
To leverage Epiq's insurance services capabilities, reach out to Epiq's experts now
Get Assistance
Epiq is committed to improving and expanding the reach and depth of our Insurance Practice Group. Our team works to provide clients within the insurance industry with technology, experienced personnel, discounted rates and workflow solutions that will reduce the duration and costs for claims in the litigation cycle.
eDiscovery for Insurance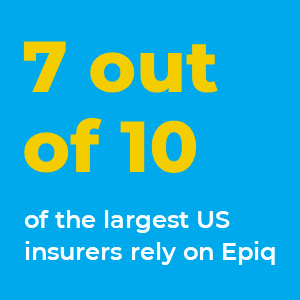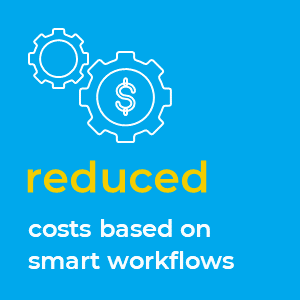 Many corporations carry insurance to assist with litigation costs, which means claims professionals are an important part of case budgeting. The budget usually allotted for discovery is more significant than ever before since modern litigation involves large amounts of data needing to be retrieved, reviewed, and disclosed. Budgets will only increase and become more complicated as new technologies become more prevalent and people continue to find new ways to communicate or create digital business content.
As such, it is important for insurance claims professionals to be cognizant of certain factors and procedures related to eDiscovery. While insurance professionals can not be expected to understand the technicalities or be experts in this area, having a baseline knowledge and education about eDiscovery will further help claims professionals during budget review and communications with outside counsel.
eDiscovery Technology
eDiscovery technology can be an invaluable tool used to cut down the time and costs involved with litigation. However, it is also a complex, multi-step process and comes with a variety of pricing models, ever-changing data sources and evolving technology solutions. At Epiq, we take the guesswork out of eDiscovery so your claims professionals and legal partners are able to concentrate on managing cases. We collaborate with insurance carriers, regardless of size, to build a bespoke playbook of best practices, adhering to each carrier's desired processes and protocols.
Experience in a particular matter type is an important asset as we take a consultative approach when working with insurers, law firm partners, and the clients they serve. This experience means Epiq team members have access to proven workflows related to these matter types, and the ability to easily handle unusual but frequently associated data types. Our deep expertise spans a variety of litigation types commonly covered by insurers, including:
Errors and Omissions (E&O)

Cyber Incident Response
Directors & Officers (D&O)
Employment Practice Liability Insurance (EPLI)
Energy
Construction Defect
Environmental
Product Liability
Our team works to provide a full suite of end-to-end discovery offerings to support insurance clients, including forensic data collection, ESI processing, hosting, predictive coding, project management and discovery product services. We also offer highly structured support for the review of documentation related to inquiries, investigations and litigation as well as court reporting and deposition services. Our Insurance Practice Group's extensive experience in supporting the insurance industry's eDiscovery needs is a key reason why Epiq is repeatedly selected by carriers and panel counsel to manage discovery services for claims of all types.
Take the First Steps with
Epiq is the global leader in technology-enabled legal services, corporate restructuring, cyber security and business transformation solutions.

How We Can Help
My role is
and I'm looking for