A simpler and smarter way to partner with Epiq
Free for new and existing clients, with Epiq Access you gain user-friendly efficiencies and insights.
Gain efficiencies throughout your organisation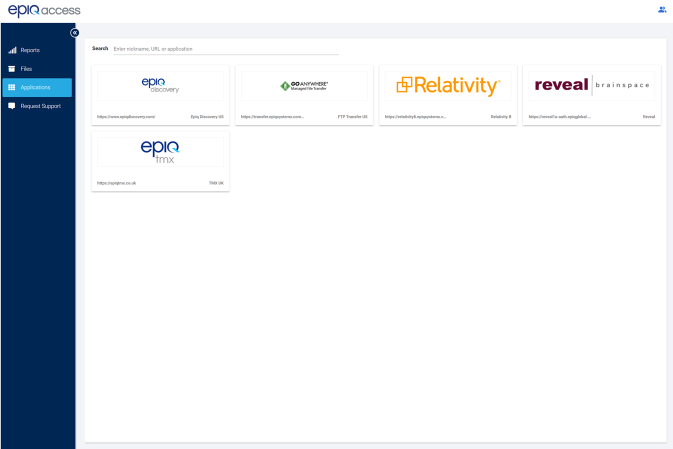 Sign on once and get to work
With Epiq Access, each of your team members log in once to access all their applications, reports, work requests, and more—with no need to remember different passwords for multiple systems. They can get right to work. Third-party and Epiq-provided tools and apps are conveniently organised, graphically displayed as tiles, and can be renamed and searched.
Once signed on, team members can use Epiq Access to submit and track work requests for an easier, streamlined process, quicker turn-around time, and great visibility into your eDiscovery workflow.
Drill down to the data you need with on demand reports
Epiq Access provides intuitive and interactive dashboards and reports. Incorporating the most modern business intelligence and analytics technologies, it leverages Microsoft's Power BI platform. Dashboards and reports include financial information such as spend history and operational information such as processing and hosting volumes. Easily drill down or apply filters to quickly explore the data and get the answers you need. Plus, export data straight from the report or dashboard view.
In addition to our out-of-the-box reports, Epiq Access can also get you straight to your subscription-based Legal Spend Management reports from Epiq.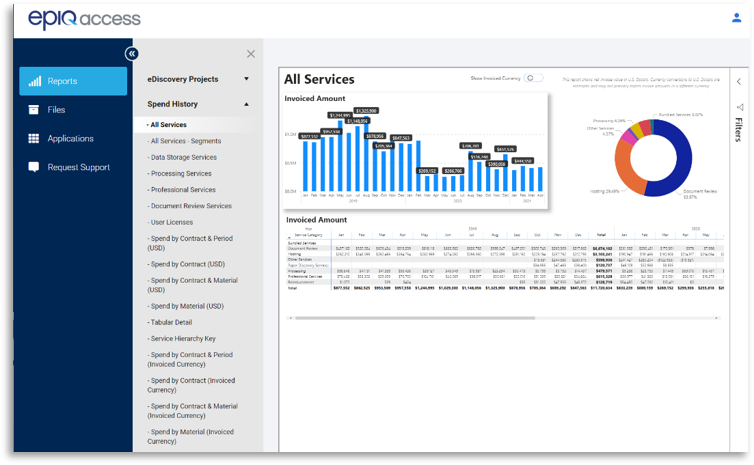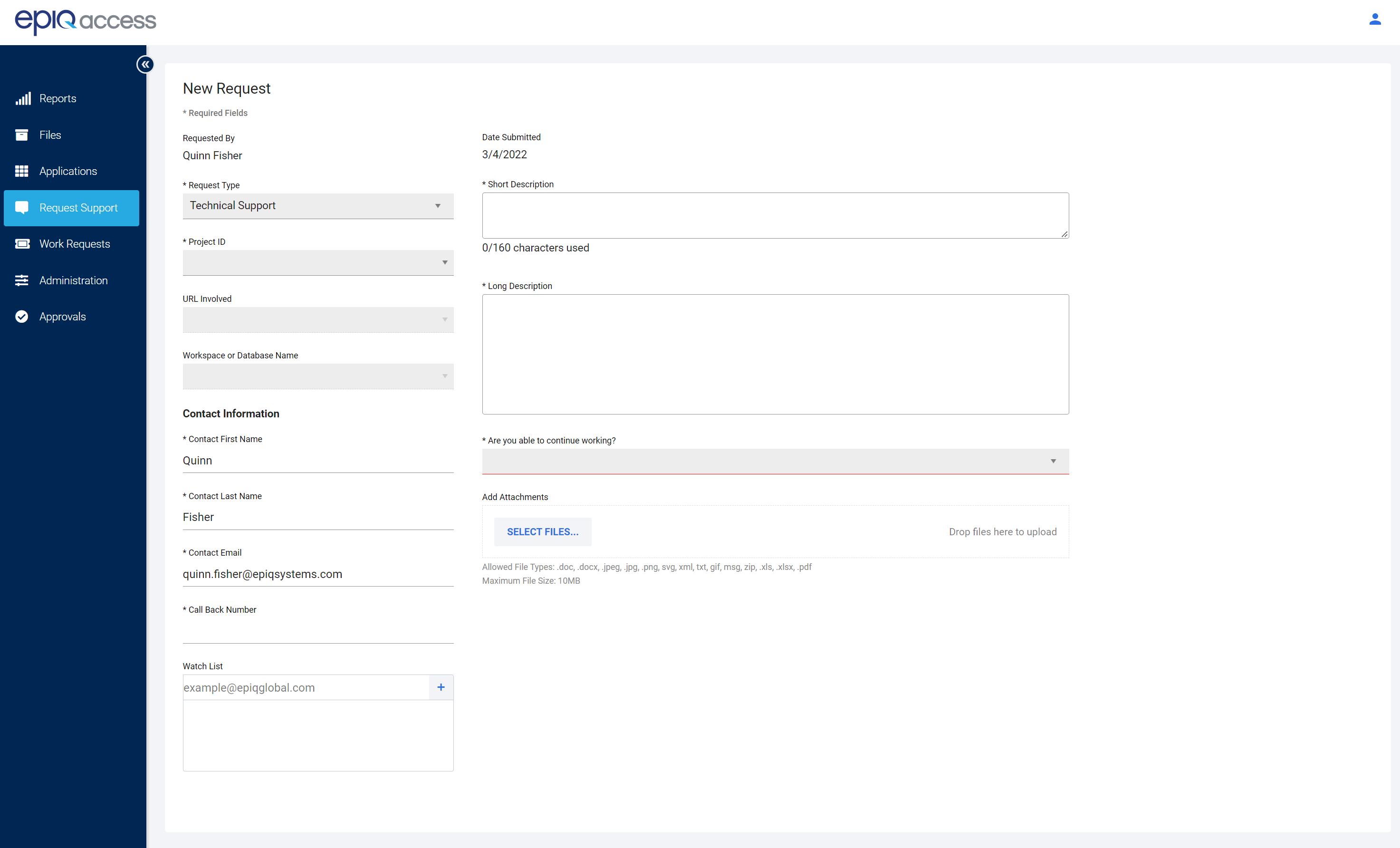 Easily submit and track requests for technical support
When you need technical support, you want it quickly! With Epiq Access support requests, smart fields pre-populate so the request includes necessary information when first submitted to minimize delays. You can even add people to the watch list so all appropriate parties stay informed and can easily see the status of requests they care about.
Keep projects secure with administrative capabilities that can integrate with your organisation's IT infrastructure

Your system administrators will have more control over user access to projects with Epiq Access. By optionally integrating with your own identify provider (such as OKTA), your administrators can take advantage of a centralised method to automatically and independently update or disable a user's access to Epiq systems and information. Multi-Factor Authentication (MFA) can also be enabled, including five options for users to conveniently receive the second factor for authentication.
Would you like to talk to us about your project or case?
Fill out the form below and one of our representatives will call you.
Schedule a Call