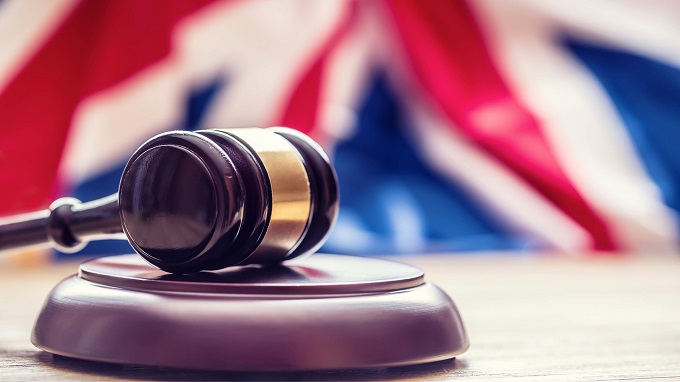 Disclosure Pilot Scheme Updates: What Practitioners in England and Wales Must Know
It has been three years since the disclosure pilot scheme for business and property cases emerged in England and Wales. After several rounds of feedback from practitioners, updates have been made to certain disclosure practices. These changes further align with the program's purpose of promoting proportionality and streamlining disclosure relevant to a case's unique features. While this was only supposed to be a two-year program, it has been extended through Dec. 31, 2022. This provides opportunity for practices to become even more efficient via additional feedback and case law so when the program ends, the disclosure process will remain transformed.
Pilot Basics
This mandatory two-phase pilot focuses on collaboration and only disclosing documents relevant to the issues that advance fact-finding efforts. In most instances, there will be initial disclosure of key documents along with the statement of the case. After pleadings, the extended phase of disclosure ensues and is dictated by five models covering various scope limitations for each issue. The parties outline case issues and appropriate models in a disclosure review document. The five models are:
Model A: Known adverse documents
Model B: Limited disclosure
Model C: Disclosure of particular documents or narrow classes of documents (recently changed from request-led search-based disclosure)
Model D: Narrow search-based disclosure
Model E: Wide search-based disclosure
Parties need to disclose all known adverse documents within 60 days of the first case management where no extended disclosure will commence. There is also a continuing duty to disclose known adverse documents as they come into a party's awareness for all cases. Often referred to as a living pilot, practitioners should continue to watch the evolution of the program and offer relevant feedback about where gaps still exist.
Recent Updates
In November 2021, the Disclosure Working Group (DWG) amended the pilot to address some challenges that have arisen in practice. Below is an overview of what has changed and recommendations on how the legal community should respond.
A more simplified disclosure process is now in place for less complex claims, with the presumption that claims under €500,000 will generally fall into this category. This threshold is not absolute and claims of any value can be considered to hold lower complexity if the circumstances indicate this. Additionally, lower value claims will not automatically be labeled as less complex if the circumstances indicate they will require more attention. This change was meant to address the disproportionate amount of money and time spent on lower value cases, which did not harmonize with the pilot's major goal of decreasing disclosure costs.
Issues for disclosure are not the same as trial issues. They need to be concise and limited, with a maximum of five issues for less complex claims. There was also a timeline change meant to further streamline disclosure and avoid wasting unnecessary resources. When the claimant submits a draft issue list, they now must also include proposed disclosure models including a narrowed definition of documents falling under Model C, when applicable.
After being in practice, a reoccurring issue was disclosure categorized under Model C encroaching into Model D territory. This was the reason for amending the original language and the hope is that practitioners will avoid excess disclosure by providing proposals under Model C that are concise and limited and scope. The new language also provides the ability to propose disclosure definitions for their own Model C disclosure and for opposing counsel, which was not a possibility under the previous language. Where parties cannot clearly identify specific document categories, they must rely upon Model D because it will provide better results.
There is an express understanding that multi-party cases will be more complex and likely require more steps than included in the pilot. Judges should be proactively involved in tailoring disclosure requirements to the case needs and managing the case. Ponder beforehand which party should receive certain documents, as production to all parties will not always be necessary and create disproportionate review burdens. This will limit waste of judicial resources and streamline the review process.
Disclosure guidance hearings were not being utilized often and being dragged on when parties did request such hearing. Now, parties can independently solicit guidance from the court via correspondence without a formal hearing. Courts can offer nonbinding decisions via this method but also have the discretion to hold guidance hearings if needed.
Practitioners will need to alter established workflows influenced by these updates. Best practices for all attorneys handling cases subject to the pilot are a review of these and future amendments, internal discussion regarding amendment implications, training, necessary tweaks to policies or procedures, resources for answering questions, and regular audits to ensure compliance. Since this program is highly dependent on practitioner feedback, consider submitting concerns or illustrations of deficient program components to the DWG to better refine the program.
Key Case Law
Several court decisions have illuminated areas of the pilot needing improvement or clarification since its inception three years ago. Bringing disputes before the court also gives practitioners a channel for providing feedback and allows for focus on the issues that matter most. For example, here are two decisions that have influenced changes to the pilot and provided basis for the program's extension.
Castle Water Ltd v Thames Water Utilities Ltd [2020] EWHC 1374 (TCC): This decision made clear that when dealing with disclosure of adverse documents, parties need to make reasonable and proportionate checks to determine whether any exist and then make reasonable efforts to locate these documents. This duty does not imply that a full-blown search be conducted – just that the parties check with key custodians relevant to the case events. Unless the proceedings change materially, there is no obligation to perform continuing document checks. However, keep in mind that if a party obtains knowledge of an adverse document some other way during the tenure of the case, it must be disclosed.
Willow Sports Ltd v SportsLocker24.com Ltd and another [2021] EWHC 2524 (Ch): This decision was interesting because it dealt with the interplay between pre-action disclosure and the pilot's parameters. The court denied this request because it was too broad and would basically operate as a fishing expedition for the party to gain intel on how to shape their case via which cause of actions to choose. Because the parties were not cooperating, the court noted that disputes surrounding the order would ensue which would waste valuable time and resources. This decision provides notice to parties that such requests will likely be denied unless limited and that counsel cooperation will add to the likelihood of a judge authorizing pre-action disclosure.
While more decisions have unfolded, looking at a snapshot of cases illuminates the reality that with pilot programs gaps will exist and courts play a pivotal role in making directives more understandable and efficient. Overall, the trends seeming to unfold focus on clarifying ambiguous language regarding disclosure operations and a continued focus on party cooperation to improve efficiency throughout the entire process. One area not yet addressed by the courts is the use of use of Technology Assisted Review (TAR), which is highly encouraged by the program. While many practitioners are using these solutions, what is lacking is further evaluation of when TAR procedures are appropriate and adequate. With the new focus on less complex claims, decisions involving TAR usage in this context may appear and would be very instructive. Practitioners must continue to monitor how courts handle new or repeating conflicts throughout the lifecycle of the pilot, how the DWG responds via future amendments, and whether the pilot is extended again to further refine disclosure processes.
For more information on how Epiq can help you, click here.
Subscribe to Future Blog Posts
Article
eDiscovery
3 Mins
---
---
Article
Cyber Breach
3 Mins
---