Angle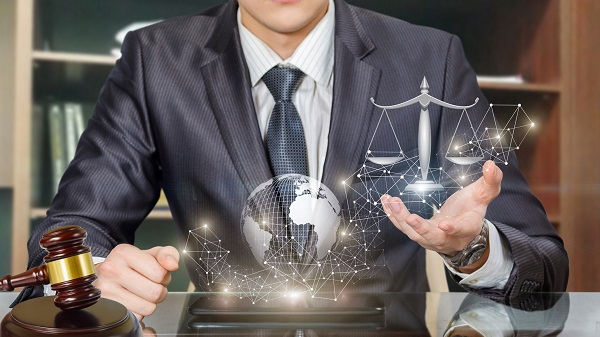 Understanding the Modernization of Law: Tools, Tech, and Tips
Recently, the phrase "modern law" seems to be floating around in the legal industry. But what does this mean and why should today's practitioners care? From corporate counsel to law firms to contract attorneys, this term of art can carry several meanings. In a nutshell, modern law refers to the idea of taking a business centered approach to legal practice by embracing emerging technologies and new partnerships to increase efficiency and make smarter operational decisions. Collaboration between legal and tech professionals is the driving force towards a new way to practice law. This could include things like automating administrative tasks so lawyers can focus on higher value work, using contract attorneys to support an in-house department with a large regulatory project, and data mapping to uncover where untapped business intelligence resides. What does it take to have a modern law approach to practice? Read on to find out.
The Survival of the (technologically) Fittest
Before the digital era, lawyers filled their practice with telephone calls, book research, and exclusively manual document review. Then came email, text, and electronic research tools like Westlaw or LexisNexis. Now, we are in the era of remote working, artificial intelligence (AI), technology-enabled document review, chat apps, collaboration tools, alternative legal service providers (ALSPs), and more. No longer should practitioners refer to the "evolution" of legal practice, but instead realize that lawyers who do not embrace modern law will be at a disadvantage. The field is no longer a level landscape, but mired with new, competitive tools and software meaning only the savvy will survive.
Adopting legal technology and establishing partnerships with skilled tech professionals and vendors is gaining significant traction within the legal sector. It is now the norm and clients are looking for their counsel to offer efficient work products and utilize new automated technologies, all while being cost conscious. The only way to do this is to take the dive into modern law and determine which tools and collaborative opportunities can keep an organization marketable, improve decision-making, and essentially help lawyers do more with less while still remaining innovative. While this may seem overwhelming, the best place to start is to determine where internal inefficiencies exist and gauging performance against competitors. Just remember that modernizing practice will look different for each lawyer, legal department, or firm.
Ways to Modernize Legal Practice
There are several toolsets available to help lawyers modernize their practice. The key here is to really understand what combination of people, process, and technology will work best for a particular organization. Modern law is more than just investing in AI solutions or jumping on more Zoom calls. While things like this are a part of modernizing the legal industry, the business decisions behind investments and creating technology-focused, collaborative strategies are what will drive efficiency. Here are some tools organizations should evaluate for use:
Pre-built natural language processing AI models: This is a new offering that would be ideal for lawyers handling the same type of matters repeatedly, like employment disputes or M&A due diligence. Although most litigation and investigations review work is unique to each case, there are certain aspects that can be pre-modeled when it comes to identifying repeating key language or legal themes. The idea is that where there are enough common issues, having a "plug and play" or customized model could work. The models will mature as they receive more data input, making this an even more efficient option that can get your team to the most important data sooner. Basically, when a new matter comes along, users can pull from the relevant library where a large chunk of the review process is already complete, and then input the new matter-specific documents that can further train the system. When a law firm is set up for use of pre-built NLP AI models, it can get through the basic due diligence much faster, leaving more time to focus on higher value input. In turn, the corporate client values this more impactful additional input and will keep the client happy. Using NLP AI models also gives your law firm an edge as it shows corporate clients your firm is committed to using the latest technology to save time and reduce expenses.

Moving to the cloud: A large number of organizations in the legal industry have moved their data to the cloud, which makes sense since cloud storage is cheaper, safer, and generally, more easily accessible. When choosing a cloud solution, it is important to anticipate any information governance implications and proceed accordingly. The most important consideration when reviewing the capabilities of a cloud provider is that there is adequate security to protect sensitive business data. Organizations must also consider accessibility when legal holds are in place or there is a need to pull relevant data to disclose during an investigation or litigation. Additionally, there needs to be sound information governance policies around cloud usage. One example is ensuring that all employees are treating cloud storage in the same manner as they would if the data was stored on an internal network. Other areas to consider are data retention, disposal of duplicate hard copies, document sharing, and regulatory compliance obligations. Data security is at the forefront of corporations worldwide. Keeping data in a secure cloud environment gives corporate clients reassurance that their data is as safe in your environment as it is in their own.

Using advanced AI tools: Going beyond the more widely used predictive coding solutions for eDiscovery, there are several other AI tools available that can automate and improve different areas of practice. Some examples are:

Legal analytics software that can help predict success on an issue before a certain judge and make smarter choices about jury or witness selection
Solutions for managing class actions every step of the way – from claimant identification to settlement payments
Tools allowing in-house counsel to monitor the performance and efficiency of outside counsel to drive decisions about continued partnerships and shine light on deficient workflows that need to be addressed
Software that can identify language variations in cross-border matters or mixed language contracts applying to international deals

ALSPs: Technology on its own is not effective, it takes the right people and processes behind it to be successful. This is easier said than done. Finding the right mix of legal and technical expertise is a daunting, expensive task. Another difficult task is ensuring that the technology is well suited to a specific environment, performing consistent updates, and putting the right security around it. To overcome this challenge, using ALSPs has become more popular. They take on the burden of testing all the available technology, hiring the right experts who both understand how it works technically and how it can be used effectively in a legal environment, all while surrounding it with state-of-the-art security. Again, this provides clients with more security and less risk.
These are great examples of the ways legal departments and firms can use technology to help make better business decisions, increase efficiency, manage costs, and remain relevant to clients. As technology capabilities expand, there will be more and more opportunities to modernize your legal practice. Many departments are designating a legal operations team to evaluate how to scale their efforts and boost productivity. Evaluating technology investments and gathering performance metrics are two key legal operations functions that can provide some insight on how a department is operating and where inefficiencies exist. Now, more than ever, it is crucial to explore the benefits of having specific in-house roles created to help accelerate legal transformation.
Conclusion
Put simply, it is time for the legal professionals to embrace relevant technology and change their approach to the practice of law. While being more business oriented by focusing on things like cost optimization and legal transformation has been a common theme over recent years, the pandemic definitely accelerated this trend by demanding remote work models. As more practitioners become comfortable with legal tech and understand the benefits of these partnerships, the industry will get pushed further into modern law. Keeping an eye on emerging technologies and opportunities to maximize efficiencies or decrease overhead costs are a few ways that lawyers can improve their practice and make better operational decisions. It is also important to monitor current tech trends and reevaluate operational needs at regular intervals in order to remain successful.
To learn more about Epiq's technology offerings, click here.
The contents of this article are intended to convey general information only and not to provide legal advice or opinions.
Subscribe to Future Blog Posts
Article
Regulatory & Compliance
3 Mins
---
Article
Cyber Breach
4 Mins
---
Article
Regulatory & Compliance
4 Mins
---