Results
Epiq advises major municipal utility with successful contract lifecycle management implementation
client need
Short term versus long term evaluation of contract lifecycle management system changeover
The client, a municipal agency that operates a major state utility, sought assistance in reviewing their disparate and ad hoc Contract Lifecycle Management (CLM) processes against available commercial products to determine the merits of a proposed transition.
why Epiq?
Over many years working on similar projects, Epiq gained the confidence of internal stakeholders as a highly effective advisor who consistently exceeded expectations, while also delivering positive outcomes.

Epiq solution
Complete Contract Lifecycle Management assessment and go-forward recommendation

Epiq assisted the client in reviewing its legacy CLM business processes against new product options to determine fitness for purpose. This included reviewing the current processes and extracting "lessons learned" from a previous technology implementation project that could be insightful and applied to the new project. The engagement included an assessment, go-forward recommendation, change management roadmap, communication protocol, and project plan to implement a new CLM product.

results and benefits
Client Quote: "Epiq's consultants provided a ton of value while assessing our current CLM processes and developing a path to transition to a modern platform."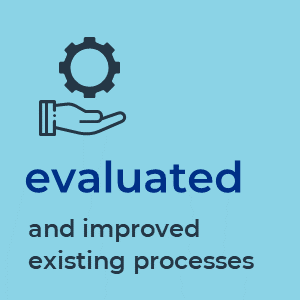 Learn more about our Legal Transformation Services
Back