Results
Epiq helps global construction firm contain costs while responding to a third-party subpoena for documents
client need
Respond to a third party subpoena while keeping costs down and meeting quick deadlines

A global construction and engineering firm, along with its insurance carrier, faced many uncertainties pertaining to a third-party subpoena for documents, including the potential for expanding data volumes (70+ custodians) and mounting production requests.

why Epiq?
The insured knew the matter was a prime candidate for the application of technology assisted review (TAR), however, they were concerned that TAR would not work with their unique document types. The insurer's construction defect claims professional recommended working with Epiq, and our advanced analytics team provided a quick proof-of-concept using a small sample set of client documents, proving Epiq's approach to the technology would work.

Epiq solution
Employ the use of data analytics and other technology

Utilizing data from the proof-of-concept, an in-house subject matter expert successfully trained the predictive coding tool to prepare it for the larger data set, in order to reduce review time and costs.

Next, outside counsel reviewed 3,500 randomly selected documents in the predictive coding tool for presumptive review, incorporating both email threading and privilege search terms, to reduce the review set further. Starting with an initial review set of 2.1 million documents, after applying the TAR workflows only 152,000 documents remained for eyes-on first level review.

Epiq worked closely with the insured, the global insurance carrier, and outside counsel throughout the entire project, meeting carrier requirements in order to streamline the end-to-end process.


results and benefits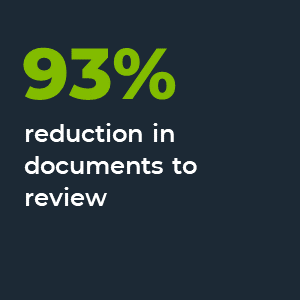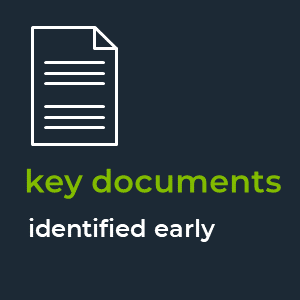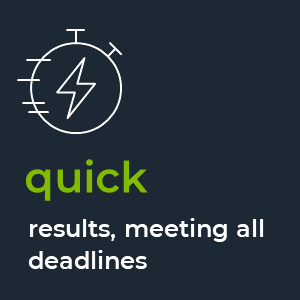 Learn more about our ability to help reduce eDiscovery costs for insured matters
Back