eDiscovery Forensics &
Collections
Trust the most experienced forensics service provider in the eDiscovery space – We won't miss a thing
Epiq's global digital forensics and collections team can ensure your organisation's data is preserved and collected quickly, securely, and defensibly
At Epiq, we understand that each legal case or matter has its own unique objectives and goals. Epiq has the knowledge and experience to construct custom processes to fit the specific needs of client projects. Drawing upon decades of practical experience, our teams know the common issues clients face and will identify and fortify any vulnerable areas in your legal matter. Handling hundreds of state and federal litigation cases each year, our forensic experts work with proven, advanced technologies to set the standard for a methodical and defensible forensic analysis and data collection approach.

Epiq's forensics practice supports three primary service offerings:
Forensic Collection
Epiq collects data across the globe with associates and physical labs located in most major markets in North America, Europe, and Asia.
Epiq routinely collects data from common data sources (laptop/desktop, mobile, on-premise server, Microsoft 365, Slack, Google Suite) and from a wide selection of uncommon/proprietary sources and systems.
Epiq collects data to the highest level of legal defensibility by deploying a robust technology toolkit and by following a time-tested set of standard work instructions and documentation methods.
Epiq experts have the experience, skills, and knowledge to perform collections quickly and efficiently, ultimately mitigating risk and minimising overall project costs.
Get immediate assistance from Epiq with your Forensics and Collection needs.
Forensic Analysis
Epiq delivers forensic analysis services by drawing from the highest level of collective technical and legal investigative experience.
Each year Epiq's senior associates contribute to dozens of legal, investigation, and regulatory response matters with expert advisory services that often culminate in the submission of discovery affidavits, deposition testimony, and trial testimony.
Epiq has a unique focus and depth of expertise in providing expert advisory and testimony for intellectual property theft and employment matters.
Forensic Managed Services
Epiq's Forensics Managed Services offering provides corporate enterprises an elevated level of dedicated service, process discipline, and advanced technology that drives organisational efficiencies with a predictable, annualized annual cost model.
Staffed at client location(s) or Epiq facilities, a dedicated team of forensic collection professionals will support the enterprise's legal and IT staff by operationalising standard workflow processes and utilising best-in-class technology.

The Epiq Experience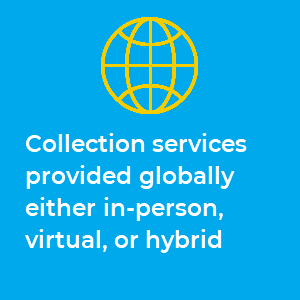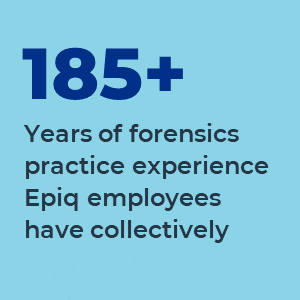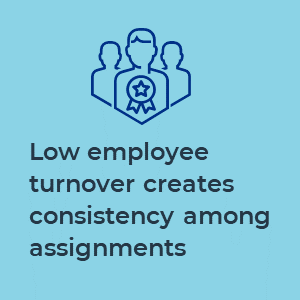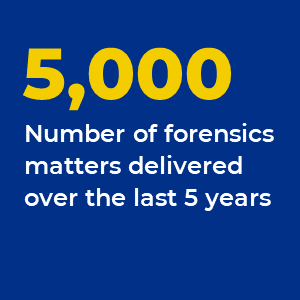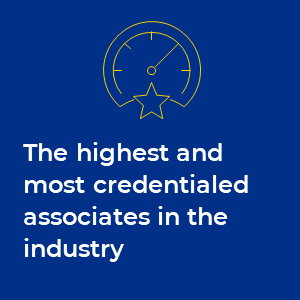 Epiq's team of forensics professionals believe in quality from the very beginning and have a tenacious devotion to client service. We pride ourselves on excelling in these critically important service areas that make Epiq uniquely situated to provide the industry's most comprehensive and complete set of services.

Expertise and Competency
Epiq is the most expert forensics service provider in the eDiscovery space. We consistently provide results and positive business outcomes for our clients in terms of risk mitigation, speed of delivery execution, and our ability to bring forth tremendous capacity for servicing the most complex data scenarios.
Epiq associates collectively have hundreds of assignments as linchpin contributors of expert testimony on litigation, regulatory response, and investigation matters with a keen focus on theft of intellectual property matters and employment disputes.
Authored 28 affidavits in 2021, 150 since 2020, and 805 since 2016
Epiq associates were deposed 30 times since 2016, and more than 2,500 times over the courses of their careers
Collectively Epiq associates have been called to testify at hearings or trials 565+ times
Twenty-five Epiq associates have affidavit, deposition, or trial testimony experience
In the age of tremendous innovation with modern collaboration platforms and novel chat applications such as WeChat, WhatsApp, Slack, Teams, Google Hangouts, etc., Epiq sets the highest bar by bringing forth transformation and analysis tools via our proprietary Mobile Chat Analyser application and well as extensive experience in optimising outputs to the Relativity Short Message Format standard.
Epiq associates are unquestionably the most and highest credentialed associates across a very broad scope of industry certifications which include, but are not limited to:

EnCE – EnCase™ Certified Examiner
CCE – Certified Computer Examiner
DFCP – Digital Forensics Certification Board
CCME – Cellebrite Certified Mobile Examiner
CASA – Cellebrite Advanced Smartphone Analysis
CCI – Cellebrite Corporate Investigator
CFCE – Certified Forensic Computer Examiner
Epiq's immense roster of credentialing is extremely important to our clients as an independent validation across many data points, which results in consistently and expertly executed services across a vast range of data types and systems
Every day and around the globe, Epiq's forensics practice coordinates the collection and analysis of data from the most common ESI sources, devices, and systems, including Microsoft, Google, Slack, Apple, Android, Linux, Facebook, Veritas, EMC, and Proofpoint.
Epiq's forensics practice has many years of experience with addressing uncommon ESI sources, devices, and systems. Representative examples include:

Gong.IO – Audio recordings and transcriptions
Github Source Codes and Tags
Salesforce – Running scripts and generating
Breadth and Scale of Capabilities and Service Delivery
Epiq manages a global practice staffed with Epiq-employed associates (i.e., not sub-contractors, 3
rd
party affiliates, etc.) with in-country associates and physical laboratories in the United States, Canada, England, Germany, Switzerland, China, Japan, South Korea, Singapore, and Hong Kong. Because of this global presence and scale, Epiq Forensics manages global matters cohesively with centralized project management and with a consistent set of delivery work standards and protocols. This results in an accelerated speed of service delivery and unmatched capacity delivering from a standard work practice playbook.
Across the global Forensics practice, Epiq has 70+ dedicated associates: United States, Canada, England, Germany, Switzerland, Hong Kong, Japan, China, South Korea, and Singapore. In the United States, the number of associates is the largest total of any single practice compared to other competing forensics service providers.
Epiq has extensive experience and the highest degree of flexibility in performing forensics collection services in person, virtual, or hybrid modes, often simultaneously in any given matter to meet client preferences or logistical requirements, all of which are bolstered by documented work instructions and consistently applied best practices that stand up to the highest level of legal and regulatory scrutiny.
Trust
As the leading global eDiscovery service provider, Epiq's track record as a linchpin contributor of forensics collection and analysis services is unmatched for critically important litigation and regulatory response matters. The foundation of this is the trust earned with thousands of client relationships worldwide serving the largest global enterprises.
Litigation, investigations, and regulatory response matters are inherently unpredictable, requiring on-the-spot decisions that rely heavily on the confidence of each contributing party to perform expertly and with accelerated speed. Trust is the foundation to getting things done quickly, on spec, and to the prescribed budgetary expectation within this collaborative structure. This is why clients often rely on their previous experiences to make expert decisions on who to bring forth for forensics collection and analysis. Each Epiq associate plays a critical part in delivering services to the highest bar on performance to ensure that we are called back on future matters.
Instead of thinking of Epiq as a vendor of services, ask to discuss your matter with a forensics expert so that we can begin, as partners, down the road to your success. Call your Epiq sales representative today to start experiencing the Epiq difference
Take the First Steps with
Epiq is the global leader in technology-enabled legal services, corporate restructuring, cyber security and business transformation solutions.

How We Can Help
My role is
and I'm looking for