Results
Epiq Assists Financial Services Client in Fighting Off a Government Investigation into Illegal Banking Practices
Client need
The client became subject to a government investigation alleging illegal banking practices. The client needed a partner to work closely with their outside counsel, a large global law firm, whose objective was to conduct a thorough investigation while removing unrelated data and duplicative documents from review.
why Epiq?
The client turned to Epiq because of our Financial Services Practice Group's breadth of experience with data reduction and assisting with government investigations.
Epiq solution
Epiq drew upon its extensive experience with data reduction processes and technologies to guide the client's outside counsel through an aggressive yet defensible data reduction strategy, employing a combination of search term and metadata analysis. Through these techniques, Epiq was able to assist in reducing the review burden from 478,118 to 56,269 documents, saving the client nearly half a million dollars in review vendor fees.

In addition to the data reduction consulting, Epiq also assisted with creating custom solutions to remove document level emails and attachments that were similar but not recognized by the review platform as duplicates. Epiq accomplished this by comparing Microsoft Conversation IDs and attachment counts. This enabled both the review team and counsel to further reduce the review counts by several thousand documents.
results and benefits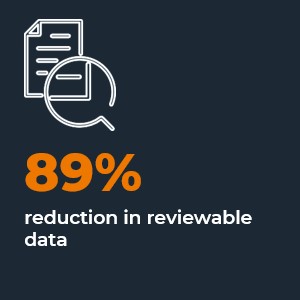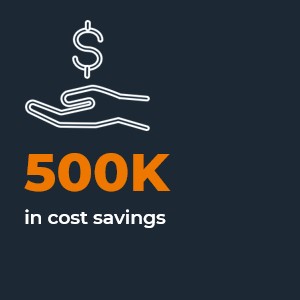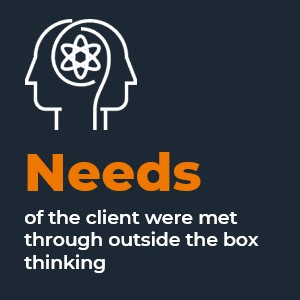 Learn More about Epiq's Global Investigations Services
Back