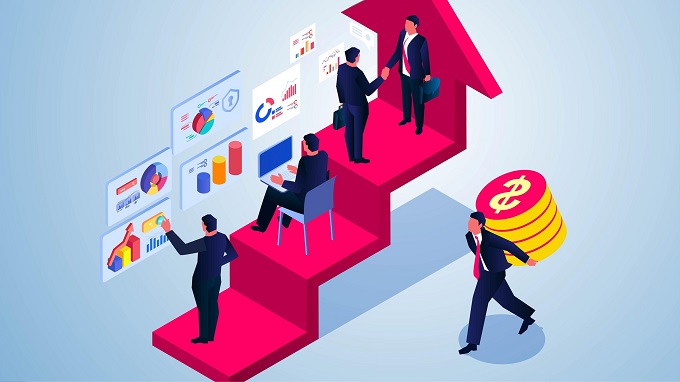 Taking Control of Your eDiscovery Process: Guidance for Corporate Legal Departments
During litigation and investigations, corporate legal teams face massive amounts of data to collect, process, review, and produce. These tasks are often subject to incredibly strict deadlines. From routine to complex matters, legal teams need a powerful eDiscovery platform to rely on from the collection phase through production. Given today's legal climate, departments seek tools that optimize legal spend, improve efficiency, and enable them to tackle all legal and compliance challenges head-on with confidence. For eDiscovery, the focus should be on finding the right-sized tool for the job while maintaining dependability and flexibility.
Here are six features to look for in an eDiscovery platform:
User-friendly: Find an intuitive cloud-based platform with self-service capabilities. Users must be able to understand how to perform their job using the software with minimal training so that they can quickly complete tasks and meet relevant deadlines.
Cost-savings: Dig deep into your cost analysis to discover untapped saving potential. For example, using modern technologies helps avoid hefty costs for database servers, OS, and physical storage, as well as third-party API fees. Using a modern platform that does not charge a per user fee can also be a big cost saver. These savings, in addition to traditional cost-saving opportunities stemming from automation capabilities is what makes a platform stand out in comparison to others.
Process automation: Look for a platform with built-in automation that streamlines your processes. Make sure users can collect data, process data, filter data, promote documents for review, image documents, and produce documents within a minimal number of clicks. By reducing operating overhead and time spent on eDiscovery tasks, the legal team can focus on strategy, risk analysis, and settlement evaluation.
Updated software: Choose a cloud-based platform where the servers are off premise, so that the supplier takes care of the maintenance. This appealing feature frees your legal department from the burden of tracking and rolling out regular software and security updates. The cloud supplier purchases equipment and licenses required for upgrades. As a benefit that many forget to consider, this feature allows departments to focus on the things that matter – like case strategy and growing the business.
Increased collaboration: Now more than ever before, corporate legal departments should look for tools that foster collaboration between internal teams and external partners. This enables collaboration between general counsel, outside counsel, and eDiscovery providers. An eDiscovery platform that bridges communication gaps between these parties and promotes information sharing is compelling. Key features include receiving updates in real time and full visibility into the status of ongoing matters.
Flexibility: Because every case or investigation is unique, a platform designed with flexibility and scalability is crucial. Users should be able to jumpstart a matter with data ingestion, filtering, and simple review features. Consider a flexible interface that enables data promotion to a more complex platform when needed, as a small percentage of matters may need to be ported.
Choosing an end-to-end SaaS platform with the above capabilities helps keep things simple. It makes training and onboarding new individuals easier, eliminates maintenance costs, and instills predictability throughout the eDiscovery process.
Epiq Discovery checks all these boxes. It is a highly secure cloud-based, end-to-end eDiscovery platform, with a pioneering user interface that elevates user experience. As an expertly designed, self-service platform built by a team with deep eDiscovery experience, Epiq Discovery supports the entire lifecycle of your matter. The platform's modern cloud architecture also provides significant reduction of hardware, software, licensing fees, and workflow from your existing
The contents of this article are intended to convey general information only and not to provide legal advice or opinions.
Subscribe to Future Blog Posts