Unlock global potential - Impactful organizational change doesn't happen overnight. Let Epiq be your partner for operational transformation.
Organizations can be resistant to change. It is natural to be reluctant about remaking processes and systems that have worked to get a business this far. However, a "if it's not broken, don't fix" attitude can be holding your business back from reaching its full potential. When your business needs to undergo a seismic transformation, Epiq has the expertise, solutions, and technologies that can help your organization assess your operations and come out stronger than ever before.
Full-Service Portfolio for your Business' Transformation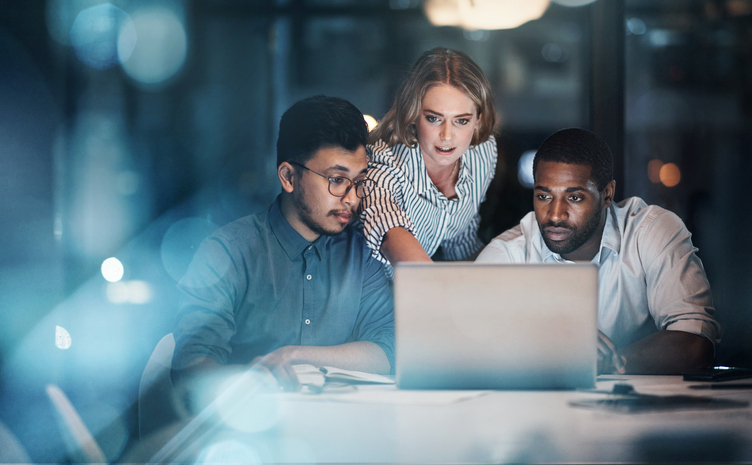 At Global Business Transformation Solutions, we are at the forefront of workplace optimization. We transform organizations by driving impactful operational change and cost savings through our innovative technologies, unique service delivery models and consultative approach. Below is a full list of all provided services:
Key indicators that business transformation is crucial:

Operational inefficiencies are affecting productivity and revenues.

Obsolete and outdated processes prevent from meeting strategic goals.
Costs continue to rise without a clear correlation to increased revenue or growth.

The customer satisfaction is declining, client turnover or increased complaints.
What drives business transformation?
Business transformation requires an organization to take a critical look at their strategy, operations, spending, and technologies to understand the goal of change. Do they want to reduce costs, regain their share of the market, or improve customer satisfaction? No matter what the goal of a transformation may be, Epiq has identified the three drivers of organizational change:.

Your data is indicating that there is room for optimization.
Our technology-enabled service teams analyze resource utilization data, mail volume data and more to ensure you are operating in an optimal environment.

You have launched digital transformation efforts & need to align operationally.
With our technologies and enhanced processes implemented, they can focus their time on more important things.

There is room for improvement with your processes.
Processes can make or break the efficiency of a business. Our global experience and tested solutions based in Lean Six Sigma mean we know what it takes to optimize your front and back-end operations.
Why choose Epiq as your business transformation partner?