Public Inquiries, Inquests,
and Investigations
As a consistently selected partner to the highest profile Public Inquiries and Inquests, Epiq is committed to providing a strategic and consultative approach to managing the most complex and challenging matters including the Grenfell Tower Inquiry and the Inquiry into Child Sexual Abuse.
Leveraging over 35 years of unrivalled experience on over 100 Inquires and Inquests, Epiq is uniquely placed to provide an exceptional level of service throughout the life cycle of any investigation.
Why choose Epiq?
Deep, tenured expertise
Epiq has provided litigation support services to almost all the Public and Private Inquiries that have taken place in the UK in the last three decades.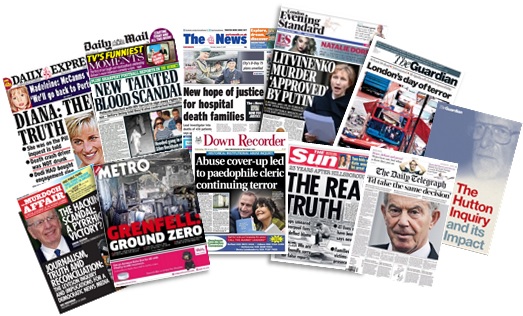 We've been doing this for over 35 years. We're seasoned professionals who have handled some of the world's most high-profile cases. We know how to combine subject-matter expertise and front-line experience to deliver the solutions you need—fast and securely.
To speak about your upcoming inquiry or inquest contact our expert Reema Bollon.

Contact Us
Rigorous data security
Maintaining and accessing large volumes of critical data requires the highest level of security. We protect the privacy of your information 24/7/365 in our highly secure local data centers, each equipped with the most advanced security architecture and protocols Our quality management system and the information security management system is compliant with the standards of the International Standards Organisation, we are ISO 9001, ISO27001 and Cyber Essentials certified.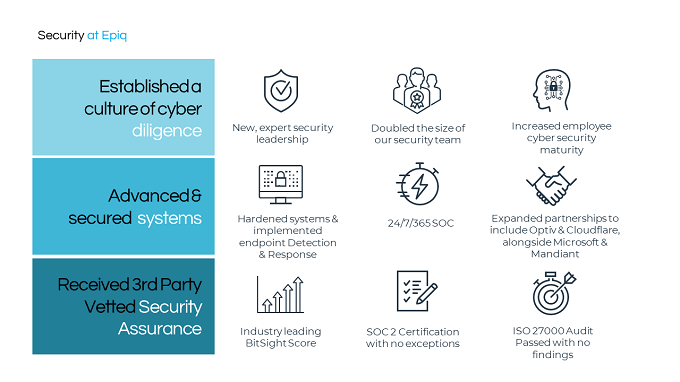 We are passionate about quality and have invested heavily in recruitment, training and quality control processes for all our staff and contractors. Epiq continually invests in the development of our professional personnel, ensuring a steady stream of new talent into our resource pool as well as providing on-going training. We have an unrivalled resource pool providing us with an incomparable ability to meet ad-hoc and regular, contractual requirements, without compromising quality.
Integrated technology and service provision
Our scalable, flexible technology is designed to help you quickly and efficiently turn huge amounts of data into manageable, actionable tools you can use to meet a variety of objectives.
Whether taking on a client's problem as our own, or being steadfast in meeting goals and delivering results, we deliver on our promises and communicate progress along the way. Our associates are empowered to make decisions in the best interests of our clients and their needs.
Government Frameworks
Epiq is an approved supplier of end-to-end eDiscovery and Court Room services, we make it seamless to procure a full suite tailored solutions to support litigation and document management challenges that are overseen by responsive, efficient and experienced professionals.
We are listed on the approved list of Crown Commercial Service RM6203 eDisclosure and document review framework & the G-Cloud 13 framework.
Crown Commercial Service RM6203 Framework​:
Public sector organisations can procure eDisclosure and document review services for:
Lot 1 - Simple Low Volume Work Service Package for documents and data with a security classification up to 'Official' (and including 'Official Sensitive')
Lot 2 - End to End Service package for documents and data with a security classification up to 'Official' (and including 'Official Sensitive')
Lot 3 - Document Reviewers for documents and data with a security classification up to 'Official' (and including 'Official Sensitive')
Lot 4 - End to End Service for documents and data with a security classification up to and including 'Secret' and 'Top Secret'
G-Cloud 13 framework:
Public sector organisations can purchase services without the requirement of a full tender or competitive procurement process. Public sector organisations can now use the G-Cloud 13 Digital Marketplace to partner with Epiq on eDisclosure and court reporting services including:
Staff Clearances and Security
Specific security clearances (CTC, SC, DV) personnel can be provided to cover hearings classified above Official Sensitive.
Take the First Steps with