Advice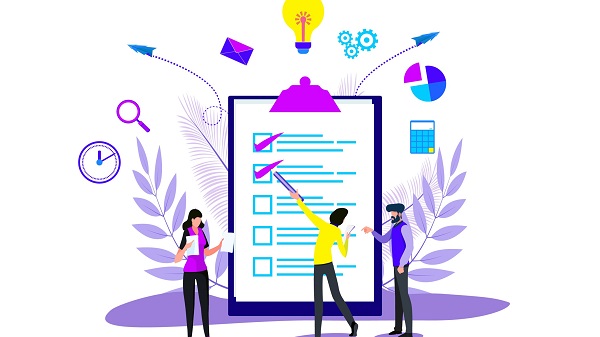 eDiscovery Pointers for Insurance Claims Professionals
Most corporations have insurance to help manage litigation costs which means that claims professionals within a given carrier are an integral part of case budgeting. The money allocated for discovery is more significant than ever before since modern litigation involves large amounts of data that needs to be retrieved, reviewed, and disclosed. This will only increase and become more complicated as new technologies emerge and people continue to find new ways to communicate or create digital business content. As such, it is important for claims professionals to be mindful of certain factors, processes, and needs related to the eDiscovery process. While insurance professionals surely are not expected to understand the technicalities or be experts in this area, having some baseline knowledge and education about eDiscovery will empower claims professionals during budget review and communications with outside counsel. Managing the reserve they have allocated for a claim hinges on a basic understanding of all costs and potential costs that could impact that claim.
Here are five items that claims professionals can add to their litigation tool belt:
The eDiscovery phase of litigation is a multi-step process that involves more than just simply reviewing data. The process begins with identifying relevant electronically stored information (ESI) and issuing appropriate legal holds. Then comes data collection, processing, hosting, review, and production. In addition to the insured's own data, opposing counsel's eDiscovery production will also need to be logged, reviewed, and categorized accordingly. Knowing the phases of the eDiscovery lifecycle, processes and data elements involved with each gives claims professionals a better grasp on potential costs.

Data preservation is the backbone of litigation. Failure to deploy appropriate legal holds can result in evidence spoliation, which can lead to sanctions, unfavorable outcomes, case dismissals, and general resource wasting. At the outset of a case, it is crucial for counsel to spend time issuing legal holds to any person or entity that potentially has relevant information. Preserving more than necessary is better than not preserving enough. Taking additional measures to prevent data alteration or deletion is also an integral part of the preservation phase – like removing auto-delete timers and communicating with IT departments about data freezes.

Metadata (descriptive characteristics about the data itself) needs to be preserved and included in eDiscovery production. Modifying metadata (like the creation date on an Excel spreadsheet or version history on a Google Doc) can also lead to sanctions and delay litigation. Having to spend more time on court appearances, communication, and additional discovery regarding why metadata was deleted or altered results in unnecessary cost expenditures.

Without understanding the complexity surrounding data review and developing case strategy, some may believe that keyword search reviews are sufficient. Document review requires much more as there are analytical tools that can cull data sets faster and more accurately than a keyword search. These technology capabilities can include 'near-duplicate identification', 'email threading', 'clustering', 'technology assisted review (TAR)', and 'sampling'. For larger data sets and more complicated cases, it is advantageous to utilize technology like TAR that relies on predictive coding where attorneys train computers to learn trends and context. It is highly recommended to utilize consultants with specific technology and workflow expertise to ensure these tools are utilized effectively and in accordance with best practices.

Claims professionals and their counsel should discuss the benefits of entering into partnerships with vendors offering eDiscovery solutions and services. Being able to rely on the same services and technology across the board is crucial during the claims process so there will be pricing predictability and process consistency. For example, Epiq focuses on client collaboration and has end-to-end discovery offerings to support insurance clients that streamlines eDiscovery and control costs. This includes forensic data collection, ESI processing, hosting, predictive coding and advanced analytics, managed document review, project management, discovery product services, and litigation support.
These are just a few key aspects of basic eDiscovery tenets to give claims professionals a better understanding on how all involved in a given matter/claim can focus their efforts with cost and risk in mind. What makes eDiscovery easier is partnering with experienced providers that can offer best combination of people, processes, and technology to take a claim from collection through review, regardless of the size of the organization or complexity of the case. Certain providers can even create a playbook for outside counsel to better understand how they should be managing resources and when to communicate about extra case needs. This all promotes pricing predictability, transparency, and uniformity between claims professionals and counsel.

By Larry Brown, Managing Director of the Insurance Practice. Larry has over 20 years of experience in the legal services industry, specializing in technology consulting for corporate insurance carrier/broker legal departments, its insureds and AmLaw 200 law firms. He has developed customized programs for insurers to help with innovative workflows related to the significant amounts of data associated with litigation.
The contents of this article are intended to convey general information only and not to provide legal advice or opinions.
Subscribe to Future Blog Posts