Angle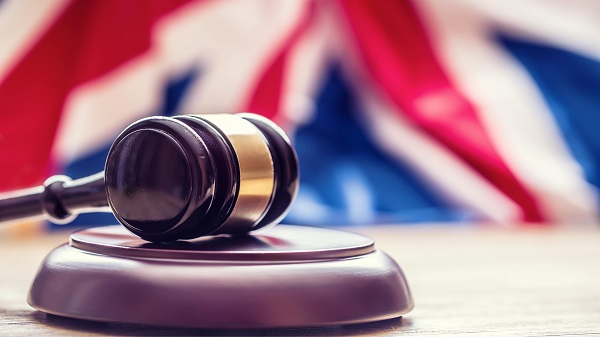 Competition Class Action Moves Forward in UK – What to Expect and How to Strategize
Class Action & Mass Tort
5 Mins
Historically, class action lawsuits were primarily tied to the U.S. With the exceptions of Canada, Australia, and a few others, most countries around the globe did not embrace this legal recovery mechanism as freely and frequently. Class actions are still most prevalent in the U.S. and can address a variety of disputes surrounding antitrust violations, data breaches, products liability, and more. However, globalization of class action litigation is developing as more countries continue to authorize these proceedings. The U.K. has recently seen movement in this area, which could allow for many more consumers to participate in various class action recoveries.
Before the Consumer Rights Act (CRA) was enacted in October 2015, the U.K. did not really have an established mechanism for individuals to file a class action lawsuit (referred to in the U.K. as "collective" actions). While group litigations allowed for opt-in mass claims, opt-out claims were not allowed. The adoption of the CRA now provides a means for opt-out class actions relating to private enforcement of competition claims. There are a few key differences between competition class action in the U.S and U.K., namely requiring proposed U.K. class representatives to prepare a plan outlining methods for notifying represented persons of the progress of the proceedings, and addressing notification before a claim is fully litigated or settled.
Over the past six years, quite a few competition opt-out collective actions were filed in the U.K., but no substantial case moved past the very early procedural stages until this August, when the Competition Appeal Tribunal (CAT) finally certified Walter Hugh Merricks CBE v. MasterCard Incorporated and Others [2017] CAT 16. This has set the stage for more certification proceeding orders to be issued.
Movement on the MasterCard Case
In 2016, Merricks filed an application with the CAT to obtain a collective proceedings order for a case against MasterCard. The collective action would be based on MasterCard previously imposing multi-lateral interchange fees on card purchases, which the European Commission already determined was a violation of U.K. competition law. Approximately 46 million consumers would make up the class of plaintiffs. The CAT initially refused to grant an order allowing the collective action to ensue, concluding that payment of damages would be difficult to calculate and fail to make plaintiffs whole.
The Supreme Court eventually reversed the dismissal of this action in December 2020, finding that certification should be allowed when such claims are better suited as a collective proceeding as opposed to individual filings, and that the CAT should not review claim merits at this early stage. Additionally, the Supreme Court held that damages being difficult to determine is not a valid reason to deny certification where a proposed class will be able to establish harm, which is especially true here since the European Commission already recognized a violation. This decision put the case back in circulation and established a more concrete test for certifying collective actions.
On August 18, 2021, the CAT finally accepted the proposed lead plaintiff and ruled that the collective action valued at £14 billion could proceed. What happens with this case is extremely significant in the development of U.K. collective action law. Following the Supreme Court's 2020 ruling, five other collective proceedings order applications were already heard and awaiting decisions. Now, the CAT is also expected to commence hearings on these and other applications that have been in limbo.
Expected Implications
The U.K. has long resisted embracing the class action mechanism that the U.S. has had for over 50 years - often citing the fear of creating an overly litigious society. Regardless of the past, collective proceedings are now authorized for competition claims and Merricks v. MasterCard has set the stage for certification of other actions with similar merit. Following this, it is likely that more large opt-out proceedings will be approved in the coming years. The significance of the Merricks decision is not only for courts and legal professionals, but also for consumers and small businesses who may now have a mechanism to receive compensation.
Practitioners in this space would be wise to monitor new developments in this area. We have already seen a wave of new filings and expect more to come once more collective proceedings orders are issued. While this may be initially overwhelming to the Tribunal and create a backlog, once things settle and there are more decisions that are seminal, the process should become more routine. Since this is a developing area of law in the U.K., it will take time and guidance to create new standards and provide a better sense of predictability. As such, it is important to keep close tabs on how CAT applies the Supreme Court's certification guidance to future applications as it will give more insight into what applications are worth filing. Also, watch if any other unique questions surrounding certification, merit tests, damages, or notification procedures make it up to higher courts in the future. While it may take a while to establish new tests and standards unique to collective actions, the initial hearing process will likely be expedited now that the first case has made it through the threshold.
Consumers now have a way to band together when a serious competition violation is alleged to have occurred – and consumers can now potentially be compensated for harm as these cases are resolved through settlement or trial. Conversely, this also means that businesses now have more potential liability on the line and need to make sure their policies and practices are structured to limit future exposure. Organizations need to proactively anticipate a competition collective action trend to avoid heavy penalties and damaged reputation – all of which will affect overall operations. Strategic steps to take include monitoring legal updates in this space, consulting with legal counsel to confirm policies and practices are lawful, making necessary changes after completing internal reviews, and creating training programs to promote compliance with U.K. competition laws. While these safeguards should already be implemented, now is the time to audit processes since the threat of large collective actions is more of a reality.
For more information on U.K. class actions, please click here.
The contents of this article are intended to convey general information only and not to provide legal advice or opinions.
Subscribe to Future Blog Posts
Article
Regulatory & Compliance
3 Mins
---
Article
Cyber Breach
4 Mins
---
Article
Regulatory & Compliance
4 Mins
---