Results
Billing Compliance Audit Uncovers $50,000 in Immediate Cost Savings
client need
The client needed more transparency and understanding on potential inadvertent overspending on law firm services as a result of non-compliance with outside counsel billing guidelines.

why Epiq?
Epiq's expertise in managed invoice review, spend analytics, compliance analysis as well as outside counsel billing guidelines helped the client identify and act on cost savings. Epiq's Spend Management Solution Providers solved the client's issue by utilizing their deep understanding of the client's needs and deploying the latest in invoice analysis techniques.

Epiq solution
In two weeks, Epiq's experts conducted a limited-scope pilot invoice analysis on a single large invoice for a total of approximately $1M. In conjunction with broad-scale billing hygiene problems, Epiq identified a substantial amount of time billed for clerical tasks and a staffing misalignment issue where incongruous personnel were performing costly work. The team's analysis led to immediate $50,000 in cost savings, a new Alternate Fee Arrangement, and identified opportunities for future Litigation spend savings.

results and benefits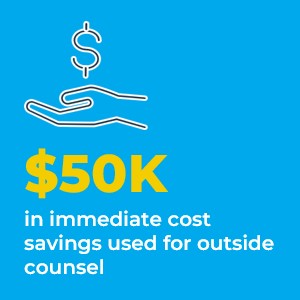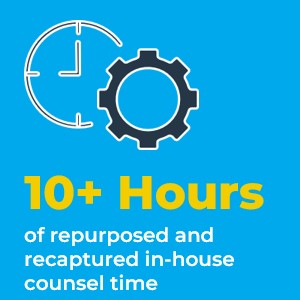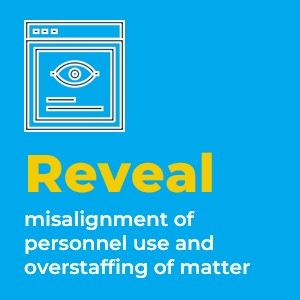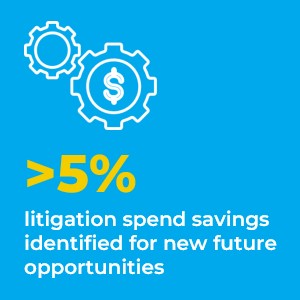 Learn more about Epiq's Legal Spend Management services
Back