Angle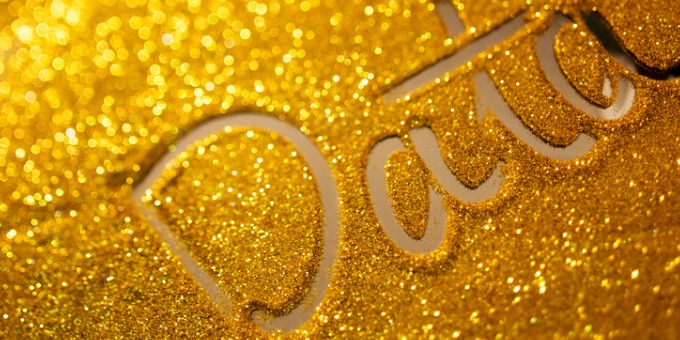 Using Metrics to Tell a Story with Data
"Data is the new gold." This adage is popping up across industries as more organizations recognize the value that lives in business data. When properly harnessing information and tracking metrics that actually matter, true value will emerge. Decisionmakers will be able to visualize where gaps exist and how to close them, where there are collaboration opportunities across departments, and where there is inefficient spending. This is gold.
The legal department is an optimal place to gather metrics that can help make better business decisions not only for legal – but across the entire enterprise. Hyperion Research's 2022 benchmarking survey of Legal Operations professionals found that 63 percent of Corporate Legal Departments have formal metrics and analytics programs, but only 9 percent have metrics that are well-defined, curated, and have audience-specific dashboards. Without the latter, legal teams miss business intelligence and meaningful insights.
Organizations seeking to transform their metrics and analytics programs should ask these two questions: what data should the legal department track and what tools can help?
Question #1: What Data Should Legal Teams Track?
The answer to this question is a lawyer's favorite: it depends. Now is the time for organizations to be creative and think through what KPIs to measure and metrics to collect in order to get actionable legal and business intelligence. This can come from many different areas, but cost savings and efficiency will always be at the forefront. Instead of merely focusing on where to cut costs, working backwards through a strategic lens to uncover savings is key. Maybe there is an outdated litigation workflow that has been overlooked for years. Or the legal department is failing to tie what they are tracking into overall business goals, which can be difficult depending on what leadership is prioritizing.
Here are three areas to consider exploring further:
Business transformation: In a hybrid working environment, many organizations are realigning their operational strategies. There is an opportunity to scale productivity and maximize resources by reimagining traditional employee role, downsizing real estate, and changing outsourcing priorities. This presents opportunity for not only legal, but the entire enterprise. How many employees are working remotely and how often? How often are meetings held in the office versus remotely? What departments need physical space and how often? Are legal documents and mail that could be routed digitally still stored onsite and how much space and resources does this take up each month? These are just a few simple data points that could shine light on the need to reimagine office services. This may include hospitality, reception, conference room management, digital mailrooms, print, and information management services.
Staffing and retention: More organizations are prioritizing offering employees better benefits and resources to improve retention, work-life balance, and mental well-being. Legal can coordinate with HR to track not only headcount trends – but also whether retention improved after certain initiatives or benefits rolled out, DEI efforts, and more. Being able to illustrate this to leadership will help exhibit compliance with company culture and objectives. It can also shine light on recruiting needs, start dialogue about redefining workflows, and make it apparent where flexible legal talent could improve efficiency or support department in times of attrition.
Redesigning eDiscovery workflows: Litigation is often the largest component of legal budgets, with a big chunk of investment going towards eDiscovery tasks. Advancing an eDiscovery health check with an expert consultant can help transition a fragmented program to a long-term eDiscovery strategy. One path is creating a roadmap after targeting gaps and inefficient processes so teams can implement foundational changes. Determining appropriate metrics to measure should be a part of this roadmap in order to bring true value and cost reduction to the department. Examples include breaking out legal spend for each phase of eDiscovery and comparing settlement value; case performance broken out by jurisdiction or issue; and cost analysis after utilizing new legal technology. Being able to get more granular will help demonstrate the true benefits from a new solution or process, while also shining light on inefficiencies so teams can continue to advance change.
These are just a few examples of some unique ways to curate and define metrics. Additional ways legal can partner with other areas of the enterprise include looking at how many deals legal helped the sales team close; reduced litigation exposure from removing ineffective contract clauses; and savings incurred after changing the way work is divided between in-house staff, outside counsel, and provider partners. Remember that what data holds meaningful insights will differ between organizations. It will also change as new projects or goals materialize, company culture evolves, and benchmarking opportunities unfold.
Question #2: What Tools Can Help Track Data in a Meaningful Way?
It can be a challenge to determine what and how to measure in the face of an increasing need to integrate data from various legal technology sources. The first step is bringing the right people to the table to align expectations. Establishing a committee with members from various levels at the organization that meet at least yearly can be beneficial. Some participants to consider including are legal, HR, C-suite, departmental managers, risk, and cyber. This will provide a space to discuss company objectives, facilitate cross-departmental cooperation, and determine what story legal's data needs to be telling. Knowing how the organization measures value increases legal's visibility which results in improved data optimization and tech scaling capabilities.
Look for tools that generate metrics tracking KPIs and tie KPIs to business objectives. This makes it easier to demonstrate wins and progress to upper management. To help with this feat, consider bringing in an external provider that offers solutions with customizable dashboards, data libraries to benchmark against, and ongoing support for analyzing and presenting data. Look for a partner offering a single platform that can pull data from several operational sources (such as e-billing systems or matter management software), and then present the data via intuitive dashboards that help tell the right story.
Important features to look for in a platform include simple deployment, report generation, single sign-on capabilities, ways to compare metrics and visualize benchmarking, KPI catalogues, data classification, tool integration, access to industry data, and enhanced security features.
Delving into these two questions will enable legal to be a better data storyteller and demonstrate value across the enterprise.
The contents of this article are intended to convey general information only and not to provide legal advice or opinions.
Subscribe to Future Blog Posts
Article
Regulatory & Compliance
3 Mins
---
Article
Cyber Breach
4 Mins
---
Article
eDiscovery
3 mins
---