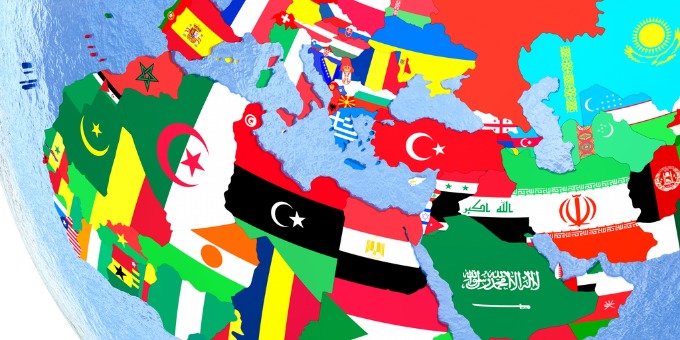 How Can Managed Services Arrangements Close EMEA Discovery Gaps?
Adoption of managed services in the EMEA region is growing. It is crucial for law firms and corporations in these countries to understand the factors contributing to this trend and what to look for in a managed services partner.
Current Adoption Trends
There are two key reasons why more EMEA lawyers are turning to managed services arrangements. First, they are leveraging eDiscovery solutions via managed services as a competitive advantage against their peer firms. While U.S. counterparts have spent the last decade mastering eDiscovery – or eDisclosure as referred to across the pond – this does not ring true for many lawyers in EMEA countries. They have been forced to find quick solutions to combat international eDiscovery issues resulting from increased client awareness.
Second, GDPR and Brexit have caused law firms and corporations in EMEA to find solutions that mitigate risk associated with data privacy regulations. As organizations look to exhibit greater control over their data, more are exploring managed services partnerships that provide a unified global approach to eDiscovery services while still offer a tailored local approach where they can host data and provide services in the country of origin. Given the regulatory burdens created by data privacy restrictions being adopted globally, in-country resources provide greater insight into the process to manage, secure, and dispose of their client's data.
Attributes of a Beneficial Partnership
Partnering with a service provider that can offer a programmatic and standardized approach to eDiscovery through managed services is advantageous. It can reduce the risk associated with using multiple providers, control costs associated with transactional matters, and close staffing gaps to support case load fluctuation. Being able to tap into native resources can help manage cultural and linguistic divides and bolster compliance efforts with data privacy laws. Because service providers operate on a larger scale, they can provide resources matching specific needs and be flexible.
Below are ten capabilities to look for when choosing a managed services provider:
Multi-country EMEA footprint
Experience in cross-border discovery
Expertise in local and global privacy regulations
Multiple technologies deployed consistently globally
Documented workflows deployed consistently globally
Dedicated in-country resources
Defensibly and repeatable of processes deployed consistently globally
Global footprint outside of EMEA
Information governance expertise
Several platforms that support a variety use case and practices areas
When embarking on this endeavor, organizations should define specific goals and any prior challenges in dealing with global discovery. This will help providers choose and customize solutions to meet unique needs, alleviate pain points, minimize cost, and maximize process efficiency. That is why the platform component is so important. Multi-platforms and proprietary solutions allow for a broader range of file types to process and offer more flexibility. This is often relevant when working in EMEA where there are tools and data sources commonplace in the local market, but not typically encountered elsewhere. Simply working with off-the-shelf platforms could prohibit the ability to process new and emerging file types. Also make sure the tool stack can handle local languages.
Lastly, an effective provider will work with its internal compliance department and local experts to maintain a global data protection program built to ensure compliance with multiple privacy regulations. These processes will ensure that the right contractual vehicles and protections are in place in accordance with applicable local regulatory requirements.
Conclusion

By Richard Pachella, Solutions Architect. Rich is a solutions architect in the eDiscovery managed services and legal solutions group with over 20 years' experience in the eDiscovery space. He specializes in developing efficient, cost-effective electronic discovery workflow strategies that involve multiple discovery scenarios in complex litigation and regulatory matters.
The contents of this article are intended to convey general information only and not to provide legal advice or opinions.
Subscribe to Future Blog Posts