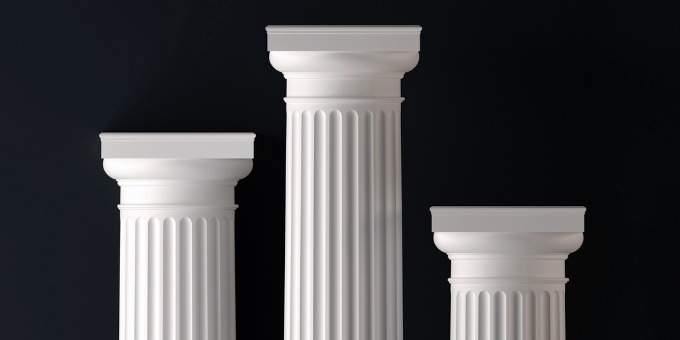 Changes in Legal Operations - A Look Back Over the Last Decade
As the legal landscape evolves at unprecedented speed, the role of legal operations within a business continues to transform. Legal departments are under increasing pressure to serve the business and reduce costs. This looks different for every organisation and needs change as priorities shift, outside factors influence business demands, and new technology trends. When the concept of legal operations first emerged, it was broadly defined as finding ways to run legal more like a business. This characterisation still rings true today, but as the industry develops so do the roles of legal operations professionals. There are more defined responsibilities that fall under this umbrella and connect legal with the entire enterprise.
The Evolution
Ten years ago, the role of legal operations was akin to a general counsel's chief of staff. Some even have a legal chief of staff or a hybrid chief of staff/head of legal operations title. For many the role was more administrative encompassing tasks such as billing management, meeting preparation, vendor management, technology planning, policy review, and process improvement. As the role evolved, more professionals also started acting as a liaison between the general counsel and other parts of the business to facilitate better communication and drive decisions.
Over the last decade, professional organisations dedicated to bringing the legal operations community together have grown. The desire to explore innovative approaches for running legal like a business has also deepened. This has sparked change in the industry to make the role of legal operations a more strategic one. The wide the range of business processes and activities that can help legal departments run more efficiently is increasingly apparent. More organisations of all sizes have brought legal operations professionals in-house and created specific roles dedicated to this function or refocused the role away from the administrative side.
There are also opportunities to partner with outside consultants that assist legal departments with meeting near-term challenges and planning for a digital, technology-enabled future. Overall, the legal operations function is critical in harmonising enterprise level goals with legal service delivery.
Importance of the Changing Role of Legal Operations
Investing in people that can help effectuate meaningful change and drive strategic initiatives for the legal department is key. This requires a deep understanding of why legal operations is an important function and the value that strategy-focused individuals can bring to the plate. Here are four reasons to consider.
Legal operations professionals act as strategic partners that can bridge gaps between legal and the business. Having an in-house legal operations team or outside consultant that focus on solutions demonstrating value to the business is truly transformative. Legal departments can achieve performance excellence via tailored comprehensive strategy, technology, and change management initiatives. Trending areas that legal operations teams are targeting include contract management, knowledge management, technology and vendor vetting, regulatory compliance, metrics, legal spend, and outside counsel management. Aligning these functions with business goals leads to better risk control, cost efficiency, and enterprise-wide collaboration.

In many of these areas, the legal operations role has shifted. For example, some professionals have a seat at the decision-making table and make buying decisions for the department. This has moved beyond being a communication liaison for the general counsel to having a voice in why certain investments are worth keeping in or out of the budget, the most efficient way to get there, and how it all ties to enterprise-level goals.
Legal operations professionals help navigate tech innovation. Legal operations teams can advise on ways to leverage tools that help meet strategic goals, which will look different for every organisation and change as new priorities emerge. With new legal tech solutions constantly entering the market, appropriately scaling technology and justifying investment to the business can be a tough task. Legal operations professionals have the experience and resources to not only manage and track performance for legal tech investments, but also change company culture when it comes to embracing new solutions. Through design thinking, these teams can pinpoint ways to streamline processes that create efficiencies and reduce bottlenecks while also considering new ways to deliver services.
Legal operations professionals use data to formulate creative solutions. Having advanced metrics and data analysis capabilities to guide strategic decisions is a proven game changer. General counsel should look for partners that can empower legal teams to re-envision the delivery of legal services, create necessary and data-driven strategies, and then execute new plans successfully. A solid approach includes benchmarking against internal and industry data, creating a roadmap, and then delivering results. Having metrics and access to legal business intelligence is a tangible way to illustrate industry trends and demonstrate legal's value to company leaders.
Legal operations professionals can formulate roadmaps for the efficient, cost-effective, and compliant delivery of legal services. Many larger organisations are now creating legal panels that consist of pre-approved outside counsel. This helps streamline case assignments, instills predictability, and provides reassurance that the right lawyers will be available to tackle complex and varied issues. Legal operations professionals have the skillsets to set criteria for these panels, which encompasses thorough consideration of the legal department's needs and budget. They can also implement adherence to outside counsel guidelines.
Conclusion
So, what will the next decade look like for the legal operations industry? One thing for sure is that it will keep growing and become even more integrated in the role of delivering legal services. The reasons why legal operations professionals are important to an organisation will continue to lengthen, but the underlying theme will always be that they can connect legal with the rest of the enterprise. There is no doubt that this will continue to evolve into an even more strategic role.
The business world is in an extremely dynamic and transformative period, with innovation soaring and technology driving new ways to get work done. Legal operations is the link to help general counsel build a culture of compliance, optimise workflows in every department, manage costs, and navigate changes that surface.
The contents of this article are intended to convey general information only and not to provide legal advice or opinions.
Subscribe to Future Blog Posts
Article
eDiscovery
3 Mins
---
---
Article
Cyber Breach
3 Mins
---