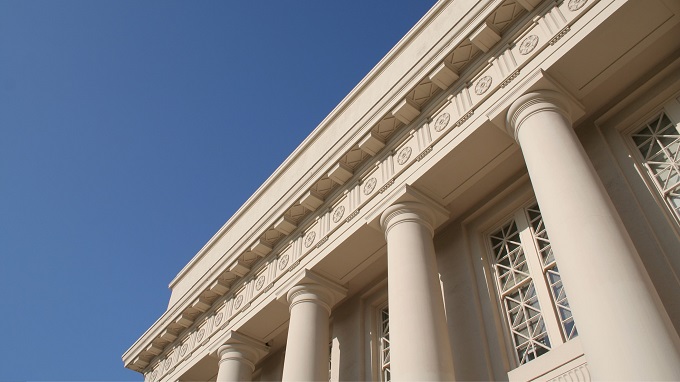 Five Qualities to Look for in a Third-Party Administrator
Regulatory & Compliance
3 Mins
Financial institutions can face investigations from a number of regulatory bodies such as the Federal Reserve, U.S. Department of Justice, U.S. Securities and Exchange Commission, and Federal Trade Commission. Common topics of inquiry include discrimination during the mortgage process, compliance with applicable federal and state laws, and much more. There has been increased scrutiny during the pandemic to ensure consumers are not being taken advantage of by a financial organization. Oftentimes, investigations from these regulatory bodies can lead to a voluntary remediation, Matter Requiring Attention (MRA), or public consent order.
When a settlement is needed, reaching an agreement on terms is just the beginning of effectuating proper compliance. Organizations often encounter tight deadlines and requirements to quickly implement a customer remediation program. When this is the case, selecting and retaining an experienced third-party administrator (TPA) is beneficial. While this can be handled internally, that route diverts valuable resources, may require additional staff, and lacks the expertise a seasoned TPA can offer.
When selecting a TPA to partner with for regulatory settlement administrations and voluntary remediation programs, evaluate the following qualities:
Regulator familiarity: Each regulator will vary with what they require in terms of deadlines and supervision. Established administrators have developed an understanding of regulatory rhythms based on prior matters. Look for an administrator that has the experience to assess how a regulator may respond to various remediation approaches and can assist in presenting a persuasive case. This can save a financial institution both time and money by understanding and meeting the needs of the regulator from the onset versus figuring it out along the way.
Proven experience: In addition to regulatory familiarity, a TPA's record of achievements speaks volumes. It not only shows they can get the job done well, but that they have the capacity to repeat outcomes, respond quickly to requests, adjust to changes, and efficiently handle late-breaking requirements. This can include handling more complex or bespoke requests from financial institutions or regulators as they arise. Oftentimes, an investigation will require an array of subject matter knowledge so being proficient in several areas is compelling.
Ability to maximize consumer participation: Many regulators aim to provide redress to as many consumers as possible, oftentimes looking for a participation rate in the 70 to 90 percent range. This can be a high bar without the proper teams and processes in place especially when a substantial number of affected accounts have been closed for several years or there are other communication obstacles. Look for a TPA that can help meet this goal as part of the remediation program by offering flexible communication capabilities, ADA compliance, multi-language support, and documented complaint handling procedures.
Appropriate payment tools: Working with a TPA that leverages innovative tools is key to accurately issuing payments in a streamlined manner. Technology can play a key role in driving high participation rates, making payments quickly and securely, and providing insights into valuable metrics. Enticing offerings include electronic noticing and payment reminders, nimble and flexible call center technology, electronic claims adjudication, and digital payment solutions.
Security capabilities: Safeguarding consumer information is more important than ever before with all the risks present in the digital world and emerging privacy regulations. Look for a TPA that places security as a top priority and utilizes the right tools to support this goal. Best practices include offering secure disbursement software, fast and secure digital payment solutions, trusted security personnel with industry certifications, multi-layered physical access security, security monitoring, and other data protection tools.
Remember that a TPA can help financial institutions achieve remediation goals, satisfy the terms of an agreement, save costs, and end the heightened scrutiny an MRA or consent order entails. Leveraging their expertise can also inform future decisions to limit the risk of subsequent investigations. Consider utilizing this partnership not only for investigatory support, but also to update compliance and risk management efforts.
Subscribe to Future Blog Posts
Article
Regulatory & Compliance
3 Mins
---
Article
Cyber Breach
4 Mins
---
---