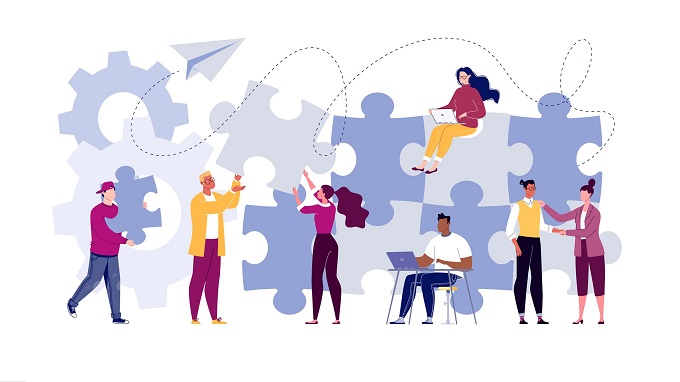 Five Ways a Collaborative Trial Platform Enhances Litigation Strategy
Preparing for a trial or international arbitration can be challenging, costly, and time consuming. The ever-increasing volume and variety of material that needs to be collated from countless sources under time constraints creates significant challenges for legal teams working on global cases. When teams are unable to seamlessly share notes in real time or pinpoint information instantaneously, it can hinder communication and even be detrimental to the outcome of a case.
Recent tech advancements have yielded a solution to this hurdle in the form of adaptable platforms that fully bridge the gap between document production and trial. Look for providers that offer secure cloud-based options facilitating teamwork on a global scale and that advance a flexible and intuitive platform for binder creation. With so many documents and data points that are pivotal to a case, evidence organization is key to help prepare for not only depositions and trials, but also meetings, settlement negotiations, arbitrations, and hearings. Some valuable features to look for include note annotation capabilities and hyperlinking to key statements.
Here are five benefits of investing in a collaborative platform for case preparation:
Everything will be located in one place instead of over multiple platforms. This is a huge time saver which is ideal when needing to locate a document quickly for a hearing or trial preparation. This also promotes better organization habits, which is increasingly necessary in the digital age where cases yield much more data than ever before.

It enables lawyers located in multiple offices across time zones to work around the clock better. Someone on a team located in the U.S. could upload evidence or annotate a document that would instantaneously be available to a team member across the globe when signing on for the working day. This is also helpful to link globally situated clients and expert witnesses to crucial case information.

It offers the ability to import different filetypes such as PDFs, Microsoft Office files, emails, attachments, and multimedia files without the need for eDiscovery processing first.

It allows teams to seamlessly move from eDiscovery to hearing preparation without needing to move documents.

It helps mold case strategy, as visibility into key evidence is enhanced. This provides a better look into where case strengths and weaknesses reside.
Whether you are working on a large cross-jurisdictional case or on many cases in different countries, having this tool available helps alleviate logistical burdens and bridge the gap between eDiscovery and the hearing room. EpiqTMX meets this bill. Some beneficial features of EpiqTMX include automatically placing dynamic cross-references in the right-hand margin, the ability to annotate documents privately or shared with team members, and integrated real-time transcription that can be exported to PDF with all annotations.
The contents of this article are intended to convey general information only and not to provide legal advice or opinions.
Subscribe to Future Blog Posts