Angle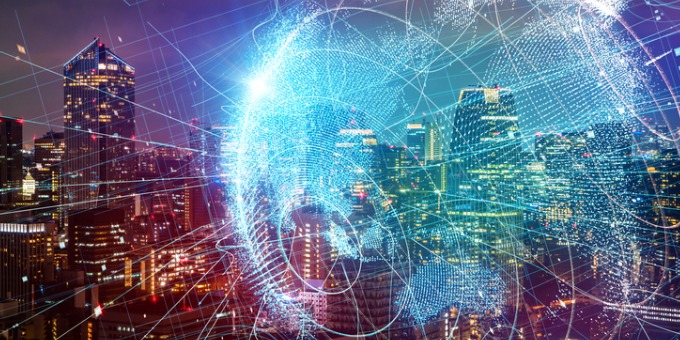 The Increasingly Complex World of Competition Review
Regulatory & Compliance
4 Mins
Regulatory enforcement agencies are changing their approaches when it comes to competition, and that is now having an effect on the U.K. and European markets. Data and technology underpin the evolving strategies, and it is expected regulators will ramp up scrutiny and expect increased cooperation while investigating merger control, corporate leniency programs, and beyond – even in industries that have historically been at lower risk of investigation.
Merger Control:
There is an identifiable pattern of increased intervention by competition and antitrust regulators. More deals are being investigated, subject to secondary requests, or litigated. This especially rings true in North America and Europe. Trends emerging in several countries include increased scrutiny over industries previously viewed as being low risk.
Deals involving dynamic markets where innovation is critical are facing heightened scrutiny in many areas including the U.S., U.K., and EU. This includes transactions involving digital platforms, healthcare, and pharmaceuticals. While private equity purchasers in these industries are not usually subject to regulator scrutiny, this is predicted to change – particularly in the case of cross-directorships. While there is more coordination among regulators than previously identified, divergence is still present. All of this makes the process longer and adds complexity to substantial compliance.
Dawn Raids:
Digitization continues to influence many business and legal processes, including the way authorities around the world conduct so-called "dawn raids." Hybrid raids (i.e., in-person and remote collections) are also on the table now due to the fact that pertinent information lives on devices kept at the residences of remote workers. It is imperative that organizations are prepared for, and can respond to, unannounced inspections at all levels of the company regardless of where their office is located. Corporate employees need to understand the obligation to preserve and produce written communications during an investigation.
Organizations should take steps to be prepared for dawn raids and develop partnerships with outside providers to help with this feat. Company-wide dawn raid plans should include communication charts, risk avoidance policies, checklists, data hygiene, and tech usage protocols. Consider developing or updating policies in partnership with external counsel and document management experts. All this will foster thorough response efforts and limit the potential to overshare data with regulators.
The Expansion of Data Requests:
Although large data requests have always been a feature of the U.S. merger control landscape, they are now becoming increasingly common in the U.K. and EU as well. The exploding volume of data, combined with the increase in regulatory scrutiny, introduces the "double whammy" of more data and the likelihood of it being subject to discovery requests. Remote work only adds to the digital footprint and presents collection challenges when workers conduct business over personal devices. Teams can be proactive by using preventative solutions to help with compliance efforts during an investigation and understanding regulator preferences in regard to technology and workflows.
When working with competition authorities on multi-jurisdictional matters, workflows in parallel investigations must be monitored to ensure consistency. A global response will drive efficiencies in the review and disclosure process while also ensuring that privilege is protected and legal obligations are met. This is where using a combination of tools, such as artificial intelligence (AI) and search terms, can be beneficial. Legal counsel, partnering with legal technology providers, can train algorithms to identify privilege.
Leniency:
With an increased focus on the ethical and responsible behavior of corporations, there have been recent changes regarding leniency procedures. Some regulators incentivize early action through the possibility of material reduction in fines. The U.S. Department of Justice recently revamped its leniency program to include accelerated self-reporting relating to anticompetitive behavior. The U.K. Competition and Markets Authority is also considering leniency reform and encourages self-reporting.
There have been recent developments in the role of advanced analytics and AI tools that can identify conduct that may violate competition laws. Organizations can use these as monitoring tools to be proactive and apply for leniency. Settlement agreements with regulators may even require an active monitoring component to identify potentially illegal behavior. As part of an organization's defensibility efforts, it is vital to work closely with legal advisors to understand risk profile and identify any areas that require further intervention, then use AI and predictive tools to assist with preventative and proactive audits. Also, companies should take into account data privacy regulations during this process.
In sum, data and tech sophistication are the underlying drivers of these trends. Regulators will continue to increase scrutiny and expect cooperation during investigatory processes. Retaining experts in document management and legal technology who understand data mapping and structure, have the right technology options, and knowledgeable consultants is key to remaining compliant.
On Nov. 17, 2022, Epiq and The Lawyer co-hosted a webinar to discuss how these issues are playing out in the U.K. and European markets. To listen to this webinar, click here.
The contents of this article are intended to convey general information only and not to provide legal advice or opinions.
Subscribe to Future Blog Posts
Article
Regulatory & Compliance
3 Mins
---
Article
Cyber Breach
4 Mins
---
Article
Regulatory & Compliance
4 Mins
---