Angle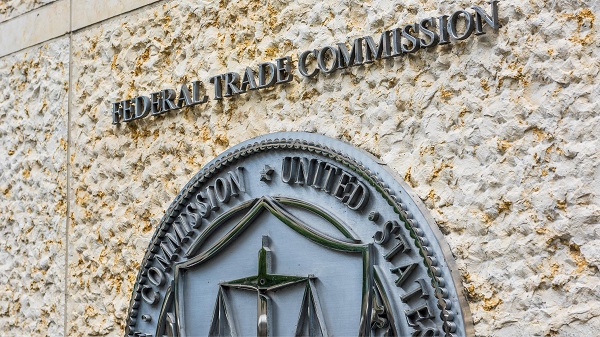 Anticipate Stricter Enforcement Following the New Antitrust Executive Order
President Biden signed an executive order on July 9 that will have a major influence on the U.S. economy. The order targets antitrust and competition issues present in several major industries including technology, finance, labor markets, transportation, and more. There will be 72 new initiatives by a handful of federal agencies like the Federal Trade Commission (FTC) and Department of Justice aimed to promote competition and limit unfair practices that place certain organizations at a disadvantage in a given market. Here are a few key initiatives:
Stricter enforcement of antitrust laws by the FTC, attorney general, and other relevant agencies, with a reminder that the government can challenge past mergers that were not investigated under prior administrations.

Increased focus on unfair practices in the technology industry, with greater scrutiny of mergers involving dominant platforms that try to buy out potential competitors. The order also encourages the FTC to make rules about data surveillance and collection or other unfair competition practices meant to shut out smaller technology companies or interfere with consumer privacy.

In addition to focusing on markets heavy with anti-competition, there will be collaboration between agencies with respect to ongoing response to corporate consolidation.
Again, these are just a few major changes the government will begin to initiate on antitrust enforcement. Organizations should review the entire order, especially those within markets targeted for stringent anticompetitive practices.
What Will This Order Affect?
Such a comprehensive order that encourages vigorous enforcement could have a significant impact on the type and scope of antitrust matters, including both merger reviews and government investigations. There will most likely be an uptick with Second Requests, which can increase pressures. When receiving a Second Request during the merger process, organizations need to respond fast and keep up with tight timelines. The document-intensive nature of these requests demands a lot of work to be done efficiently in little time to avoid holding up the merger process and complete an investigation expeditiously. Ensuring this process is properly managed can also be helpful with navigating any future litigation that could ensue. As such, organizations should get their ducks in a row now in anticipation of increased antitrust investigations so processes can be streamlined and handled with care.
Information Governance Considerations
Having efficient data management practices and protocols in place helps tremendously when an antitrust matter surfaces. Organizations should pay attention to their information governance strengths and weaknesses and make necessary changes so they can better navigate Second Requests or other demands stemming from antitrust enforcement efforts. To be prepared for stricter antitrust enforcement and more investigations, be sure to account for the following:
Data location: Knowing what data an organization stores and where it is located lays the groundwork for an expedient response to an antitrust-related request. Data mapping is a helpful tool to be aware of how information flows through an organization's internal systems, designated custodians, access restrictions, and storage locations. Having a specified team or outside vendor assigned to create and maintain data maps is vital to remain current and anticipate the dynamic reality of modern business such as a mergers or acquisitions that could result in receipt of a Second Request or other request from a government agency.

Proper protocols: Knowing that increased investigation and enforcement is on the horizon, it is of the utmost importance to have strong processes established to hold, access, review, process, and disclose data quickly. Policies around data retention, technology workflows, privilege logs, production, and approved legal services partners are key. Focusing on an organization's internal structure should include designating team members that specifically handle antitrust tasks, knowing what should be outsourced, having established timelines to keep pace with government investigations, and auditing processes to monitor compliance. Taking these measures lays solid groundwork for contracted reviewers and partners that may assist an organization with antitrust matters.

Outside relationships: Tapping into partnerships with vendors that have a deep bench in antitrust and competition is increasingly important in light of the recent executive order. A provider with extensive experience and expert roster of individuals will be able to keep up on best practices, expeditiously respond to requests, and better manage amplified workloads. Getting everything to the government in quick order is the goal, so look for end-to-end offerings encompassing forensics, processing, analysis, review, and production. Using advanced technologies and defensible processes will streamline review, promote consistency, and create cost predictability.
Strengthening information governance plans and establishing relationships with providers that have valuable antitrust and government experience will help organizations anticipate more investigations and enforcement resulting from the executive order. Being proactive means that when the time comes an organization will be better prepared and can respond quickly to avoid holding up a merger or wasting resources on meritless litigation and investigations.
To learn more about trends in antitrust law, consider reading: Global Trends in Antitrust Enforcement and Litigation.
The contents of this article are intended to convey general information only and not to provide legal advice or opinions.
Subscribe to Future Blog Posts
Article
Regulatory & Compliance
3 Mins
---
Article
Cyber Breach
4 Mins
---
Article
Regulatory & Compliance
4 Mins
---