Angle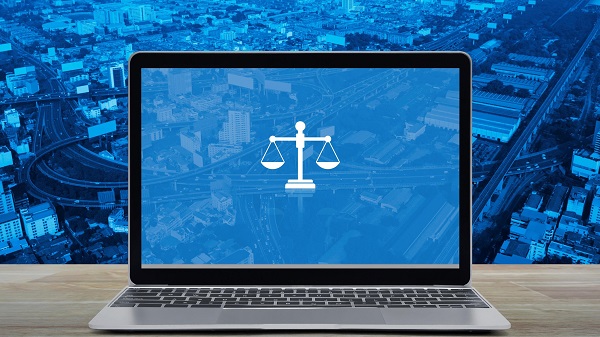 The Technology Behind Modern Law
The legal industry is in a crucial transition period right now as it navigates changing waters fueled by emerging technologies. More corporate legal departments and law firms are taking the leap into modern law and making legal decisions through a business-focused lens. To remain competitive and increase ROI, legal professionals needs to prioritize legal transformation and collaborate with tech experts that can guide this process. This will open the door to a new way of practicing law rooted in collaboration and reliance on customizable technology that increases efficiency, tracks progress through auditing and meaningful metrics, improves risk management efforts, and steers operational decisions. Here are some important considerations for legal organizations taking the journey into modern law.
Establish a legal transformation roadmap.
The legal industry is shifting towards a new way of working where organizations are focusing on ways to make smarter operational decisions. This is the time to redefine core missions and values to align with the evolving legal culture. To begin the transformation roadmapping process, it is important to thoroughly review legal workflows and set goals for change. Taking more of a business approach to law means determining where inefficiencies exist and what tools can help an organization do more with less. Some goals to consider setting include establishing technology-assisted processes for current and anticipated projects, entering into new partnerships with legal service providers, creating centralized platforms to maintain consistency with global processes, increasing internal collaboration with other departments like IT or HR, hosting legal transformation training sessions for current and future employees, and finding ways to be more proactive about risk management. Consulting with legal transformation experts can be very helpful when creating a new business model and setting goals.
Determine which legal resources can help meet these goals.
The next step requires research and consulting to determine which technology is most beneficial to implement the desired business model. Look for a trusted legal services provider to partner with that could offer everything you need, if possible. For example, say a current project requires pinpointing clauses in client contracts that would violate a new regulation that is about to become effective. The contracts are scattered and manual review would be extremely time-consuming with a deadline looming. Leveraging contract management and contract analytics technology would be an optimal way to complete the task at hand quickly and efficiently while establishing a repeat process to utilize for future projects. Now say another goal was to create a privacy compliance program to automate processes and create consistency with global regulatory obligations, where applicable. This will require collaborating with other departments within the organization, new technology investments, updating policies, and hosting training sessions. Finding a full-service vendor with the capabilities and legal resources to help meet this goal as well would be ideal, create a stronger partnership with predictability, and help manage costs.
Monitor and audit the success of new initiatives.
This crucial step will show what is working and where tweaks are needed. Being able to demonstrate success to decision-makers within the organization will illustrate that while initial investments may appear costly, the payoff justifies continued investment in new technology and partnerships. Some key components to track include efficiency, time management, risk reduction, ROI, data insights, and employee feedback. It is important to remaining educated about new technology trends and what new tools or workflows other legal organizations are deploying to guide future legal transformation goals.
Taking these steps can help determine current operational areas that need improvement and allow organizations to find solutions that quickly and efficiently address these gaps. The focus should be on entering into partnerships that can carry out key objectives and implementing the right technology to improve internal processes. The outcome will be a stronger legal team operating more efficiently with data-backed insights to guide future decisions.
For more information on how Epiq can help you, click here.
The contents of this article are intended to convey general information only and not to provide legal advice or opinions.
Subscribe to Future Blog Posts
Article
Regulatory & Compliance
3 Mins
---
Article
Cyber Breach
4 Mins
---
Article
Regulatory & Compliance
4 Mins
---