Angle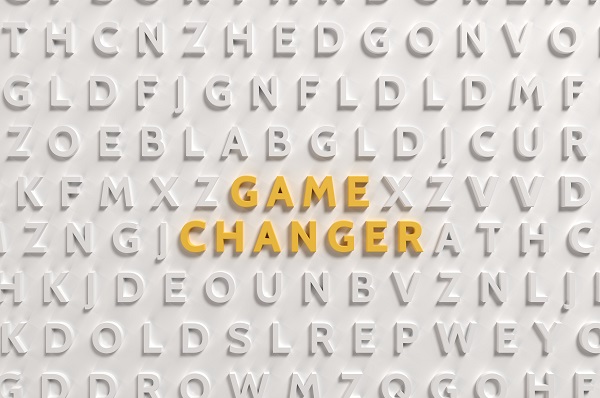 The Untapped Potential of ALSPs: What Else Can They Offer Legal Professionals?
Business Transformation
4 Mins
After gaining increasing popularity, the legal industry recognizes the value that alternative legal service providers (ALSPs) can provide. These providers have so much to offer legal organizations and can customize services to a client's fluctuating needs. Some are full-service and have capabilities in several areas, while others are more focused and may only offer expertise in one area, like legal research. ALSPs are appealing because they can manage tasks efficiently, expediently, and at lowered costs. In a deadline-intensive profession, where the work keeps piling up and clients are looking for more cost optimization, forming partnerships like this can be transformative. But the question becomes, is the legal industry truly embracing these providers?
How Lawyers Currently Use ALSPs
The reality is that even though organizations seem to be using ALSPs more often, they are pigeonholed into a few distinct areas. In fact, a recent report concluded that globally these providers only serve 1.5 percent of the legal market (Eisenberg, Neville and Susskind, Richard Vertically Integrated Legal Service The Practice - Volume 7, Issue 4 (Harvard Law School Center on the Legal Profession, May/June 2021). This is a shocking statistic, as it looks like they are being utilized much more. However, using the lens of eDiscovery and administrative work, this percentage would be much higher. While these are great areas for ALSPs to offer assistance, there is so much more untapped potential to discover. Now is the time to explore this, as legal innovation is on the rise and there is higher client demand for increased efficiency at lower price points.
Innovative Ways to Integrate ALSPs Into Practice
In addition to managing routine tasks like document review, lawyers can outsource more advanced work to ALSPs. Legal transformation requires taking a step past merely adopting some new technologies and lessening the administrative load. Legal professionals need to stop labeling tasks as high-value or low-value and recognize that the whole process requires elements of expertise, quality control, and collaboration to deliver defensible work product.
Business models based on vertical integration will consider the right mix of people, process, and technology for each unique matter whether the task is big or small. Take the following example. To successfully produce a litigation strategy, even seemingly routine tasks like document review needs to be completed correctly in order for lawyers to have a clear picture of the case and use that knowledge to formulate a game plan. This requires a teamwork approach between the experienced lawyer who supervises, legal provider handling document review or other stages of the eDiscovery process, and top-notch AI technology that can offer reliable insight with a faster turnaround. Also recognize that ALSPs employ experts that oftentimes have a legal background, which positions them to provide much more than "routine" work.
The bottom line is that law firms and legal departments should think about using ALSPs to meet other needs in addition to eDiscovery going forward. For example, compliance management can be difficult especially when global regulations are a factor. One thing to consider is employing the services of an ALSP for data mapping, which not only helps with compliance efforts but can also improve litigation plans and information governance initiatives. Partnering with an ALSP that offers flexible legal staffing can be economical and efficient, as it provides the access to specialized legal talent on an as-needed basis. This will save on department budgets while being able to expediently complete a project efficiently. Besides these examples, other areas ALSPs can work with legal departments and law firms to meet their goals include contract management, contract analysis, legal analytics to assist with case predictions, legal spend management, business advising, data breach response, creating litigation playbooks, class action administration, and more.
Conclusion
If more lawyers begin to test the waters and use ALSPs "unconventionally", this process will eventually become the new norm. Anticipate this shift to be gradual, likely gaining traction amongst corporate legal departments first. Legal professionals in this setting seem to be more motivated for change and innovation, particularly with the mounting and diverse responsibilities building up for general counsel. This can include managing legal, compliance, risk, spend, business, and more all while facing time and cost pressures. Another factor needed to guide the path for expanded ALSP usage is to ensure clients understand the value this offers. This requires providing clients with product demonstrations, metrics, and other illustrations of efficient work-product that generates significant cost-savings. As more organizations embrace the change, the legal industry and their clients will reap the benefits that ALSP partnerships can offer – like better insights that help guide business decisions from the combination of technology and expert processes.
For more information, consider reading Epiq Reduces Litigation Response Time with Education.
The contents of this article are intended to convey general information only and not to provide legal advice or opinions.
Subscribe to Future Blog Posts
Article
Regulatory & Compliance
3 Mins
---
Article
Cyber Breach
4 Mins
---
Article
Regulatory & Compliance
4 Mins
---