Angle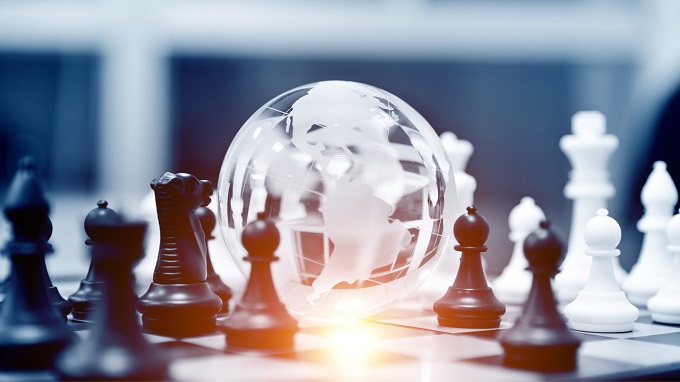 Three Key Components of a Global eDiscovery Strategy
Global litigation is more common today as international business deals, emerging technologies, and new regulations invoke cross-border obligations. Since many countries have now adopted eDiscovery processes, it is important for legal teams to factor that into their litigation readiness plans and develop dynamic protocols to account for this legal shift. With this comes challenges, as developing international strategies subject to varying and sometimes conflicting legal directives can be time-consuming and costly. Organizations need to contemplate potential obstacles and proactively create resolutions to lessen the risk of progress impediments during a cross-border case. Some have already initiated this process. In a 2021 study, Ari Kaplan Advisors questioned 30 in-house leaders responsible for eDiscovery at larger organizations spanning several industries. Of the professionals interviewed, 60 percent employed a global eDiscovery strategy at their organizations and 67 percent followed eDiscovery protocols worldwide.
Below are some important items to consider when creating a global eDiscovery strategy:
Discovery laws and regulatory influence:
When dealing with global litigation, each country will almost always have different approaches to eDiscovery as this is now a multinational discipline. This requires knowledge of all laws relevant to a case. For example, China has unique data transfer rules making certain organizations subject to state secret reviews of data before it can move across borders. If information related to a global case is stored in China and subject to extra restrictions, this can significantly impede eDiscovery review. As such, it is important to have established processes to approach and streamline obstacles like this. Additionally, if a country forbids a cross-border data transfer then the legal team needs to have a way to host, process, and review the information in the origin country without blowing their litigation budget. Sometimes it will be necessary to weigh the value of the information to the case against the costs.
From a regulatory compliance standpoint, all legal teams need to be aware of the consumer privacy laws popping up worldwide – especially because many carry an extraterritorial reach. In the eDiscovery survey noted above, 47 percent of participants reported that the EU's General Data Protection Regulation (GDPR) affected their eDiscovery protocols. Privacy compliance should be embedded in litigation plans to account for situations where data access may be challenging or an organization will need to implement extra steps to avoid non-compliance with GDPR or other data privacy laws, as large fines and case delays can result. Some necessary controls to explore include increased data security, local hosting as opposed to transferring data across borders, global eDiscovery training, and data mapping. Also look out for any U.S. court decisions covering discovery needs that conflict with international regulatory obligations, as these will be instructive and critical due to varying privacy landscapes and high potential for data storage outside U.S. borders.
Cost considerations:
It is important to factor in anticipated and fluctuating costs when creating a global eDiscovery budget. Besides the standard review costs associated with a strictly U.S. case, other potential costs include international data centers, research, extra staff, multilingual technology solutions, travel, translation, and licensing. Each project's needs will vary but will definitely drive up costs due to unique global requirements, so legal teams will need to factor in some flexibility in their budget. Look for predictable pricing models with customization options to use for more than one matter, as this promotes better cost control.
Partnerships advancing eDiscovery objectives:
When creating strategy, the team must balance local laws against the desire for uniform processes, suitable technology investments, and execution of global business workflows. Collaborating with a provider that has a global reach and expertise with eDiscovery requirements abroad is cost efficient and provides a consistent defensible approach to international issues. It is important to find a provider with language capabilities or local data centers needed for the case that understand varying legal and regulatory landscapes affecting eDiscovery processes. When hosting and review is needed in another country, such a partnership can reduce significant travel and project assembly costs. Even when most of the discovery work commences in the U.S., it is still necessary to incorporate requirements from other legal systems that play a role in the case into global eDiscovery strategies. Remember to consider data privacy controls to maintain compliance and avoid review roadblocks. For some organizations, a managed services arrangement with a global eDiscovery provider may be the best avenue for cost optimization and risk management.
Remember that global eDiscovery strategies will evolve as legal landscapes around the globe change. New eDiscovery and data laws both in the U.S. and across borders will continue to influence global litigation and present unique challenges for legal teams. The approach needed will also look different depending on the case components and location of key eDiscovery data. Having a structured yet flexible base strategy factoring in the components above and allowing for flexibility will make the process more manageable, lessen risk, address budgeting concerns, and avoid wasting resources.
The contents of this article are intended to convey general information only and not to provide legal advice or opinions.
Subscribe to Future Blog Posts
Article
Regulatory & Compliance
3 Mins
---
Article
Cyber Breach
4 Mins
---
Article
Regulatory & Compliance
4 Mins
---