Advice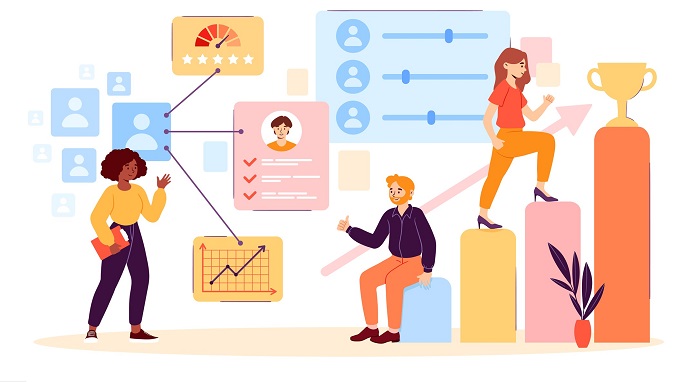 The Importance of Investing in Quality
Most people agree that product and service quality is key to client satisfaction, continued business, and referrals. To ensure ongoing success, organizations must maintain and improve quality efforts. A well-planned program accounting for continuous improvement opportunities can deliver quantifiable results for clients and the organization. Here are eight reasons to invest in a quality assurance program.
Prediction and Prevention: Identifying an issue after it has affected a client is like the adage says, "closing the barn door after the horse has escaped." Quality assurance programs must, by design, predict potential issues and take steps to prevent these issues before they affect clients. By implementing internal incident tracking, the team can document causes and trends leading to problems and reach a resolution before they become chronic or systemic. Creating protocols for making data-driven decisions fosters informed strategic moves rather than decision-making based on gut feelings. Informed decisions also ensure that employees invest time and resources into matters that significantly affect service quality while predicting and preventing downward trends that could negatively impact clients. Utilizing dashboards to manage these functions promotes transparency and places metrics at the forefront of conversations about quality improvement.

Fixing Real Issues: The quick fix to an issue is often only a band-aid. Quality improvement teams must strive to identify and correct the root cause of problems instead of implementing short-term, unsustainable fixes. A formal root cause analysis (RCA) helps determine why a problem occurred and identify effective solutions. Action items resulting from the RCA should be assigned to specific owners, have target dates, and follow through to implementation before closing. With an RCA approach, fixing the underlying issue for one client fixes it for all, thus reducing the team's workload. Additionally, tracking these RCAs allows the team to quickly identify whether a quality issue reoccurs after an RCA is completed. In this case, it notifies the team that the true root cause of an issue was not addressed, and the team goes back to the drawing board to continue to ask "why" an issue is occurring until they reach the true root cause.

Reduced Complexity: By focusing on continuous improvement, teams can identify ways to increase efficiency, decrease user errors, improve delivery time, and automate tasks. The team must regularly consider process improvement to deliver the highest-quality service and end product to clients. They cannot fear change but instead, encourage simple solutions that improve processes. Reduced complexity benefits both customers and service providers.

Cost Savings: A clear view into quality metrics at both a service delivery and enterprise level enables teams to prioritize initiatives by quickly determining what is working and what needs improvement. They discover cost-saving opportunities by noting where the organization spends money on inefficient processes and outdated systems. Addressing the root cause of an issue also avoids repeat expenses associated with incremental fixes. These savings can be applied to the organization's bottom line or passed on to clients to generate repeat business.

Increased Accountability: A quality team should have eyes, ears, and ownership at every level. Accountability fosters the successful completion of quality improvement tasks, projects, and initiatives. Key quality owners must be assigned at every level to regularly monitor quality data and trends, predict and prevent quality issues, identify opportunities for improvement, and quickly resolve quality issues. Every team member must take responsibility for spotting and escalating issues. The business line quality owners are accountable for quality assurance and improvement across all services and functions in their department, while an enterprise quality program director focuses on widespread quality improvement opportunities.

Culture of Quality: When a culture of quality is instilled throughout an organization, employees take pride in their work and deliver a better product or service. Team members should receive education on quality and root cause problem-solving to ensure that the workforce has the necessary knowledge and tools to spot quality issues, knows how to escalate for resolution, and feels empowered to rethink what 'good' looks like. Holding meetings at a regular cadence to review quality data, escalate concerns and opportunities for improvement, and determine action plans and ownership to resolve quality issues supports that culture. Sharing successful quality improvements across teams is also a great way to increase engagement and recognition. The more quality is kept top of mind throughout the enterprise, the more impactful the culture of quality will become.

Increased Client Satisfaction: Increased client satisfaction is a top-tier goal of a quality program. To achieve this goal, teams must understand what quality factors are critical for clients, implement improvement initiatives that align with those needs, and quickly resolve incidents. Net promoter scores and client satisfaction surveys are valuable tools for gathering the Voice of the Customer and will inform decisions on which areas to target to enhance client satisfaction. Remember that clients have unique challenges and different experiences so it is essential to know what each client prioritizes to deliver high-quality service influenced by individualized needs.

Sales & Customer Recruitment: A company's commitment to quality has become a major selling point for many clients. Requests for Proposal (RFP) often include questions specific to quality assurance and continuous improvement backed by data. With a structured quality program and quality team accountability, prospective clients can rest assured that quality is top-of-mind for the company, which becomes a competitive selling point.
Incorporating continuous improvement into quality assurance programs delivers quantifiable benefits and will help teams demonstrate ROI to upper management when reporting becomes due.


By Geneva Hodges is the Quality Program Director at Epiq Global and led the rollout of the companys Enterprise Quality Program in 2022. She has an MBA in Innovation and specializes in quality assurance and improvement, enterprise transformation, and complex change management.
The contents of this article are intended to convey general information only and not to provide legal advice or opinions.
Subscribe to Future Blog Posts
Advice
Legal Operations
3 min
---
---
---