Article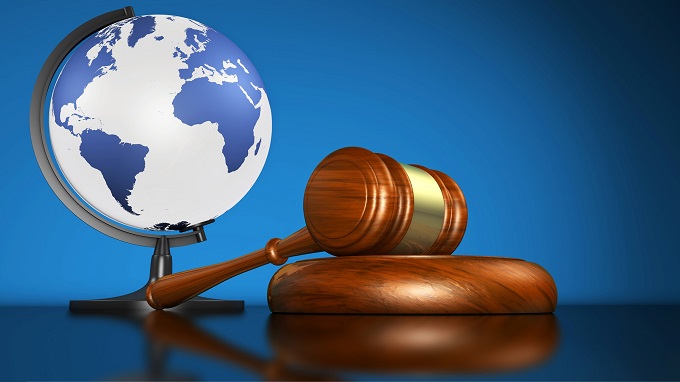 Leveraging Technology and Transformative Tools to Support Law Firms with Global Needs
Business Transformation
5 Mins
Globalization opportunities and expectations continue to arise around every turn. From organizations offering services outside their operational borders to the rise in remote hiring widening the job pool across the world, nearly every market now has some international elements. The legal industry is no exception, as many areas are influenced by globalization. Litigation needs include cross-border eDiscovery and international contracts or business deals; and law firms continue expansion into new territories.
It is interesting to look at this topic from the law firm perspective. The concept of globalization is not new in this space. For decades, large firms in places like the U.S. and U.K. have globalized in response to client needs expanding across borders. Many have done this quickly and thrived. Present day, more firms than ever before have several locations worldwide or partner with contracted counsel or providers holding competencies in countries where business needs arise. Today, the continued rise in digitization expands international needs and obligations for firms of all sizes regardless of whether they currently have a global presence. It is crucial to regularly evaluate what this means in terms of legal technology adoption and how to leverage the best solutions that refine global processes and allow firms to maintain a competitive edge through innovation.
Technology and Globalization
New technological needs and prioritization will result from a firm's cross-border activities. It is important to remember that demand and eventual adoption of a certain technology is and will continue to be geographically dependent when a firm operates in multiple jurisdictions. This is why many solutions will not appear as having wide-spread adoption but will still perform well in areas requiring specific innovation. What is relevant in one jurisdiction (or industry) may not translate to another. For example, the U.S., U.K., and other European countries more widely accept adoption of AI tools like TAR to assist with litigation than jurisdictions in other parts of the world lacking legal technology sophistication.
When looking at technology and globalization, market potential has evolved because firms do not need to operate in-country to obtain international business since remote capabilities are more prevalent than ever before. While the law firm that does have offices in a certain country will already have resources in place and be familiar with the jurisdiction's technology preferences, one that encounters a global matter as outside counsel will need assistance to leverage the right tools and processes. This is where emerging technologies become pivotal in creating global processes, delivering collaboration capabilities, remaining competitive in global markets, and achieving operational goals.
Transformational Solutions and Processes
Creating a business transformation initiative can help law firms drive impactful operational change and cost savings while addressing global gaps. When setting goals, consider which resources to leverage that carry a track-record of success. For example, traditional front-end office and administrative operations now can be completed virtually if desired. Centralizing operations even when a firm has locations in several countries is extremely beneficial from a cost, time management, and staffing perspective. Some models even offer 24/7 support 365 days a year through the use of captive centers, which is a compelling feature when workflows expand across borders. Having around-the-clock support alleviates worries about projects not being completed on time and maintains the firm's operational capabilities regardless of physical office location.
Business transformation also applies to strategy-driven functions such as creating global workflows or document repositories as a part of an information governance program or effectuating cross-border document review and data transfers to meet litigation goals. Look for a provider operating centers of excellence in locations that are strategically appealing to the firm's needs. Say a firm is in the U.S. but received a new line of business requiring significant document processing or hosting activities in Asia. An effective solution would be to outsource these functions to a center located in the country relevant to the project that offers global 24/7 expert support. Altering processes in this manner allows the firm to meet deadlines, maintain compliance, manage costs, and advance legal defensibility.
Remember that virtualizing assistance and support for international teams can be helpful as a full-time resource or on a project basis, depending on the firm's global presence (or lack thereof). For example, firms with offices in several countries will likely have lawyers regularly collaborating on cases or other projects together. Virtual assistants, project managers, or call centers may be an optimal solution to address consistent needs. The goal would be to configure internal spaces in a manner that consistently promotes and fosters global collaboration. Today, firms without a physical global presence often encounter cross-border matters requiring expertise or processes outside their operational norms. This is where contracting for providers with expertise or language capabilities in that area would be optimal. At times, global litigation will require in-country eDiscovery review. Providers with a physical data center or flex attorneys in that region are valuable resources to meet that need. Even without review mandates, conducting review remotely or in other countries will help firms reduce costs while still obtaining quality work product within relevant timelines. As noted, processing and hosting can also be accomplished at many of these global centers, so bundling these services can even further streamline task completion and create cost predictability.
As mentioned, firms can collaborate with a trusted provider that supports and guides transformation efforts while prioritizing global needs. Consultation and planning to target which areas require enhancement will drive meaningful change. Look for expertise and innovative technologies that align with the firm's global business requirements. Flexibility is key to help standardize workflows while allowing room to adapt for requirements imposed by specific regional locations and to adjust scale. Enlisting assistance will accelerate global business transformation while also providing domestic benefits, which helps streamline everyday operations and reach fruitful case resolutions more expeditiously.
To learn more about Epiq's Business Transformation Services, click here.
testing 123
Subscribe to Future Blog Posts
Article
Regulatory & Compliance
3 Mins
---
Article
Cyber Breach
4 Mins
---
Article
eDiscovery
3 mins
---