Article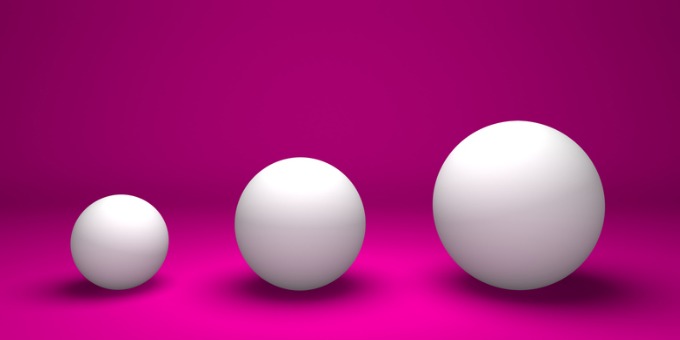 Welcome to the Third Generation of ALSPs: The Future of Legal Service Delivery
A new breed of Alternative Legal Service Providers (ALSPs) is entering the scene. These providers are considered "third generation" because they take the most innovative approach to legal service delivery. On top of having the right people, processes, and technology to meet a variety of needs – third generation ALSPs can also generate legal business intelligence. This is truly transformative, as it provides actionable insights for not only the legal team, but also the entire business. When ALSPs first emerged two decades ago, legal demands were changing as technologies advanced and data became more difficult to manage. Having outside support to navigate digital changes quickly proved beneficial from both cost and efficiency standpoints. Competencies have continued to evolve alongside legal tech sophistication. Expanded use cases today now include managed services, legal tech consulting, compliance, flexible staffing, contract analysis, legal spend management, business advising, data breach response, and class action administration.
Over the years, the ALSP market has gone through distinct stages of growth. Depending on what services are offered, providers can be categorized as first, second, or third generation. Understanding the distinctions will help legal teams make informed decisions on which type of partner can meet their needs and facilitate meaningful transformation.
First Generation: People
This represents providers that can help close process gaps quickly at a lower cost by reorganizing the "people" element of the legal team. They can provide people often, quickly, and at scale. These ALSPs emerged in the mid-2000s to offer legal process outsourcing models and assist with high-volume tasks, including but not limited to document review, litigation support, contract management, and flexible resourcing models to legal staffing. By having the right people with the right skillsets, they can help legal teams close gaps in these areas and work more efficiently. Oftentimes only offshore staffing and data storage options were utilized. However, as the market evolved "on-shoring" options at closer low-cost hubs also became available.
Second Generation: Technology
As ALSPs have matured, so have their capabilities and expertise. The evolution to the second-generation of ALSPs occurred around 2015, bringing technology offerings. At first, they were limited to automating inefficient legal processes, making legal support available to other departments on a self-service basis without the need for intervention by the in-house legal team, and gathering data about legal department operations to present it in a more easily consumable format. Over time, capabilities and expertise have matured. While still able to help with routine review and management tasks, second generation ALPSs offer advanced technologies and knowledge on a variety of disciplines. This includes AI-powered solutions for litigation and contract analysis, compliance services, automation capabilities, and more.
Third Generation: Legal Business Intelligence
An innovative type of ALSP is emerging that is focused on innovation more than ever before. These providers help legal make moves that will benefit the entire business. They leverage process optimization principles to make improvements to legal business performance that really move the needle. They can offer the above and consult on areas such as legal technology, metrics, project management, and legal operations. A third generation ALSP will have a data science team that can pull data from a variety of sources into a single repository. This allows for the creation of true legal business intelligence that the legal team can use to make decisions about strategy, partnerships, and future investments. Making all legal data accessible and actionable allows GCs, and the firms that advise them, to see where they need to direct or optimize legal work and resources.
To summarize, a third-generation provider combines the following components:
People Business Model Innovation: This involves having the right people to fill gaps in legal workflows, such as offering flexible talent and secondments. This can be either physical staff or virtual workers, depending on the client's needs. Third generation providers have AI-enabled virtual workers on staff that can meet demands quickly and efficiently from anywhere in the world. More providers are also offering consulting services with the rise in legal tech solutions and obstacles to data management.
Technology-based Innovation: This focuses on having the right technology to enable digital transformation, thus presenting legal teams with ways to work more efficiently and consistently. Understanding that this is not a one-size-fits all approach and will highly depend on a client's fluctuating needs is crucial. Examples of technology these ALSPs will often have at their disposal include modern cloud-based platforms, analytics, and new AI models.
Modern Process Innovation: This layer of competence is what sets third generation ALSPs apart as they operate through a future-thinking lens. Modern process innovation is about being able to not only make all legal data accessible but to then synthesize it into legal business intelligence over one secure platform. Accessibility includes the creation of modern dashboards—based on KPIs that are important to each individual business—that are consumable by the legal team and business leaders. With the increasing pressure to serve the needs of the business and reduce costs, having a partner that empowers legal teams to re-envision the delivery of legal services is vital to long-term success.
Proactive Metrics: Third generation ALSPs will help legal teams track metrics that matter, understanding that this is not a "one-size-fits-all" concept. Integration and visibility via an intuitive dashboard with access to KPI catalogues is vital. Being able to customize metrics and track data points that can materialize as valuable business intelligence will truly transform legal's role within the enterprise. The goal for ALSPs possessing such capabilities is finding ways for legal teams to use their data to get ahead of issues proactively versus responding reactively after an issue already surfaces. Take contracts as an example. Having a more granular view into what obligations exist in an organization's contracts or cost and valuation metrics will help legal get ahead of issues that could surface from regulatory constraints, renewals, budgeting concerns, or other events.
Sound familiar? All of the above illustrate a concept that continues to ring true across the legal industry: having the optimal mix of people, process, technology – and now legal business intelligence – is key to successful transformation. While successive generations have tackled each of these in turn, the latest involves all three with a particular focus on data and insights. When looking for a strategic partner, find a third generation ALSP that takes this holistic approach. They will offer best-in-class solutions unified in a cohesive and integrated architecture of people, process, and technology. These ALSPs realize that to address the challenges of today's corporate legal department, technology-alone or people-alone solutions will be insufficient.
Looking Forward
A 2023 report by Thomson Reuters Institute found that the ALSP market has grown by 145 percent since 2015. According to the report, at the end of 2021 the ALSP market was valued at roughly $20.6 billion, the result of a 45 percent increase in two years. This is forecasted to keep trending upward as ALSPs focus on synthesizing people, process, and technology to guide clients on their legal transformation journeys. When partnering with ALSPs to help get work done, consider the additional value a third generation ALSP can provide through the creation of actionable legal business intelligence.
The contents of this article are intended to convey general information only and not to provide legal advice or opinions.
Subscribe to Future Blog Posts
Article
Regulatory & Compliance
3 Mins
---
Article
Cyber Breach
4 Mins
---
Article
eDiscovery
3 mins
---