Case Study
Epiq Saves $3.1M in Document Review Costs for Canadian Oil and Gas Company
Client need
A Canadian Oil and Gas company engaged Epiq's services to reduce the overall document population in a litigation matter by leveraging Epiq's expertise and analytical and machine learning technology.
Why Epiq
Epiq connects the best technologies, processes, and people for the industry's most powerful, efficient, and defensible managed document review services.
Epiq solution
Epiq leveraged a combination of subject matter expertise and machine learning to build a workflow to identify and separate the irrelevant case documents from the relevant ones, and to decrease the total number of files to be reviewed. Epiq ultimately met the client's request while reducing their legal costs.
Results and Benefits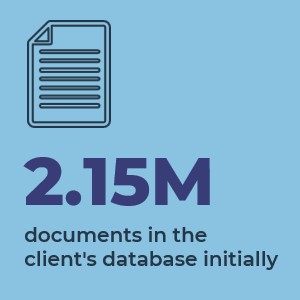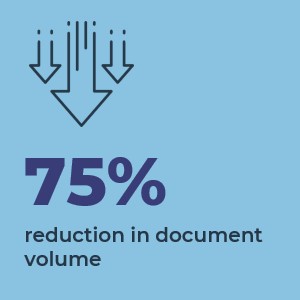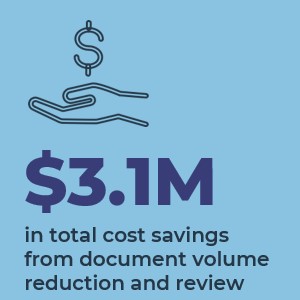 Learn more about Epiq's Document Review Services
Back