Domestic medical billing company streamlines cyber incident notification list deduplication
client need
Deduplicate an 88 million-entry cyber incident notification list
After a cyber breach, a domestic medical billing company faced the colossal task of identifying affected individuals from millions of documents. Their review garnered more than 88 million entries, it was clear that the list was duplicative. They needed to identify unique individuals but realized that the task was beyond their capabilities.
why Epiq?
Epiq had a proven track-record with the client's law firm. We had successfully created notification lists for numerous other matters, providing cost and time savings for the firm's clients. Epiq's best-in-class cyber incident review team, workflows, and proprietary deduplication technologies, combined with this preexisting relationship, made Epiq the natural choice for this matter.
Epiq solution
Leverage proprietary technology to create notification list quickly and defensibly
Epiq worked with the client and counsel to define unique identifiers in the data on which to deduplicate the more than 88 million entries of affected people who had been identified during the manual cyber incident review. Utilizing our proprietary programmatic deduplication technology, in just a few hours Epiq analyzed the 88 million entries to reduce the list to approximately 7 million entries. The final output successfully defined the client's notification requirements.
results and benefits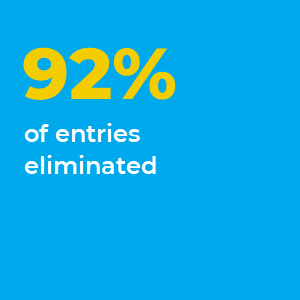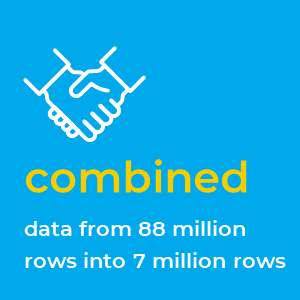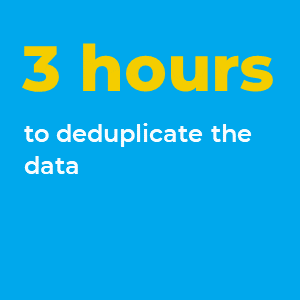 Learn more about Epiq's Cyber Incident Response services
Back