Angle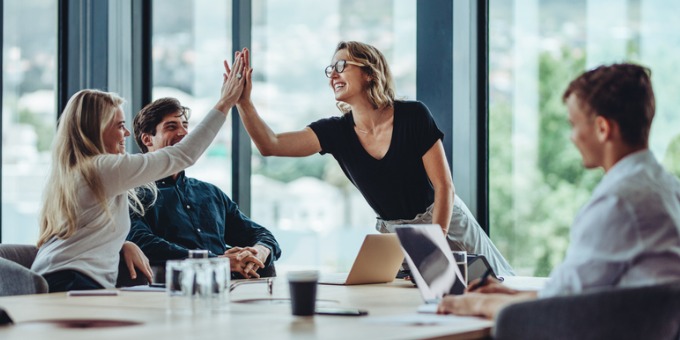 Retaining In-House Talent Through Transformation
Business Transformation
3 Mins
The talent war remains strong in the legal industry as many lawyers are making career choices through a different lens. Over the past few years, there has been a shift to prioritizing work-life balance and an organization's value-driven initiatives when determining whether to stay or seek different opportunities. Historically, much of the legal industry has been driven by pay so this change has called for general counsel to factor retention into their legal transformation strategies. This requires making it a strategic priority with defined goals, specific values, and tangible tactics. While trending retention efforts focus on providing flexible working arrangements, reducing diversity, equity, and inclusion (DEI) gaps, and prioritizing mental health in the workplace – ensuring the right work is being done by the right hands is another large piece of the puzzle.
Most legal teams have explored outsourcing opportunities to some degree over the last decade to help with overflows of administrative work. However, the ability to truly add value and keep the legal team happy goes beyond reducing the administrative burden.
Here are three components that general counsel should consider adding to their retention strategy:
Balanced Automation: Outfit the legal team with technology that will help their specific practice, which will vary. Instilling automation wherever possible helps with this feat, but it is important to not burden staff with too many tools and find the right balance. Automating the right workflows will limit time spent on repetitive tasks and promote uniformity. Options to explore include eSignature tools, templates, legal invoice review software, and matter management solutions. Selecting and implementing new systems requires significant effort and time, so it is important to focus on what the team needs to work remotely effectively.
Rethinking Thoughtful Legal Workflow Design: With much of the legal workforce seeking better-balanced jobs, it is crucial to have the legal team do legal work. This alone holds retentive value. Lawyers feel more valued when they are utilizing their expertise, focusing more on strategic tasks, and have ample support. To achieve this, ensure the legal team has enough resources in place to be able to focus on their highest value work for the organization. This also lends itself towards improved promotion and internal career pathing. Rethink end-to-end workflow, implement tools to reduce the burden of larger quasi-legal matters such as contract management, leverage non-legal resources where appropriate, and regularly evaluate opportunities to "junior-ize" work.
Extend Partners, Including Alternative Legal Service Providers (ALSPs): Oftentimes when a full-time employee quits, the organization does not have immediate resources available internally to fill the role. A way to bridge this gap is to evaluate where models such as legal talent secondments can relieve overflow pressure following attrition. This is also an efficient and cost-effective way to maintain continuity during the long-term permanent hire process or when a specific project calls for specialized expertise. The legal team will not get burned out by extra work while management is recruiting to fill a vacant role or if a large matter requires extra resources not feasible internally.
Another way to utilize outside partners effectively is for repetitive, high volume, non-commercial legal work. General counsel should identify where joint-delivery models could be beneficial, such as managed contract review to answer client questions across material contract volumes.
Conclusion
With many legal departments facing regrettable attrition amidst the resignation wave, current market volatility, and continued impacts from the pandemic – retention of in-house legal talent is a business continuity imperative. While competitive pay will always be a driving factor, it is no longer enough alone to support retention efforts. More lawyers now want to see their organizations investing in optimal technology and partnerships to balance the team's workload and highlight specific skillsets. This allows for more professional growth opportunities while maintaining high quality work product. This, coupled with value-driven initiatives such as advancing DEI and prioritizing mental health will foster a better-balanced and fulfilling working environment.
If you enjoyed this blog, consider listening to our webcast on the same topic.
The contents of this article are intended to convey general information only and not to provide legal advice or opinions.
Subscribe to Future Blog Posts
Article
Regulatory & Compliance
3 Mins
---
Article
Cyber Breach
4 Mins
---
Article
Regulatory & Compliance
4 Mins
---