Advice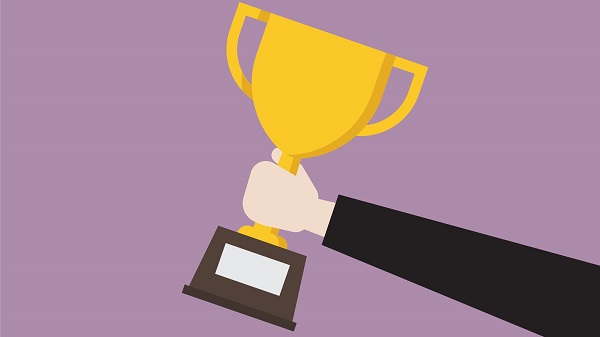 5 Guiding Principles from an Award-Winning Legal Operations Transformation Project
Epiq won the 2021 LegalWeek Leader in Tech Law Award for Innovation in Legal Operations by ALM in their inaugural LegalWeek Leaders in Tech Law Awards. Epiq was recognized for its legal business advisory work, helping a Fortune 100 global company with their multi-year global effort to deliver a unified footprint and greater efficiency to their legal operations function. Epiq architected the entire legal transformation program over 18 months, bringing an entire legal operations team under the same umbrella in 100+ countries. Epiq experts created a roadmap of improvement initiatives that encompassed defining roles and staffing requirements for a new legal operations team, implementing business-integrated matter and vendor management processes, and aligning legal spend with global finance, tax, accounts payable and procurement processes.
Organizational change at this scale requires understanding a myriad of factors: corporate culture, industry and business factors, management and staff personalities, commitment to change, availability of resources, cross-functional processes, etc. Based on this award-winning legal operations work, we have identified several guiding principles to plan and execute a successful transformation project. Here are five guiding principles from this award-winning legal transformation project that you can apply:
1. Align stakeholders – inside and outside the legal department
2. Be aspirational, yet pragmatic in setting goals and objectives
3. Set clear targets that are readily measured
4. Create a clear project structure that includes accountability
5. Communicate consistently through multiple channels
Guiding Principle #1 - Align stakeholders – inside and outside the legal department
Before embarking on a legal transformation project, it's important to align stakeholders from inside and outside the law department. Since a key objective for this legal transformation project was aligning a legal operations team spread across 100+ countries with global finance, tax, accounts payable and procurement, ensuring cross-functional stakeholder alignment was vital. Epiq experts deployed a range of communication strategies to ensure broad involvement of stakeholders outside of the law department from the earliest stages of the project, including procurement managers, IT program leads & analysts, corporate finance, and accounts payable.
Initiating and sustaining change will go much more smoothly if leaders consult with every level of an organization to gather input on the issues that will affect people and their work. Employees, particularly administrative ones, are often the knowledge keepers in an organization about where potential pitfalls may occur and what technical and logistical things need to happen at the ground level to ensure success. Most importantly, employees will come around to and support changes more quickly if they feel their input is considered and incorporated into a change initiative.
Guiding Principle #2 - Be aspirational yet pragmatic in setting goals and objectives
Defining specific goals and objectives at the outset informs several aspects of the project. Desired outcomes should be precise but not limited to small tasks. Aspirational goals are essential to broaden the vision of possibilities. Yet pragmatism is a counterbalance to ensure that the transformation project does not find itself stymied by disappointment from unrealized success.
Epiq's legal business advisory team ensured that the legal transformation project was executed on time and on budget by ensuring all tasks met the following objectives:
Created a common platform and lens for managing legal work, spend and reports and capturing information across the law department
Aligned systems and processes for uniform, standardized, predictable operations across the global legal footprint
Created a way to measure value provided by the law department
Provided data to drive informed business decisions
Improved operational effectiveness
Guiding Principle #3 - Set clear targets that are readily measured
Define metrics that complement the goals and objectives. Use both quantitative and qualitative measures that will provide management insight to strengths or weaknesses and provide indications of where to focus improvement efforts. To the extent possible, legal operation metrics should be qualitative and lend themselves to comparative and trend analysis. Ensure that stakeholders agree to the validity of the goals and objectives, as well as the defined measures. The lack of buy-in to the fundamentals leads to future conflict once results are returned and analyzed. Epiq's methodical processes ensured that stakeholders were able to see both short- and long-term strategic benefits including:
Over 10,000 manual tasks were automated
76% reduction in processing times
A 90% reduction in compliance errors
Transformed invoice processing times from months to minutes
Guiding Principle #4 - Create a clear project structure that includes accountability
Leading a successful global legal transformation project required a structured approach with specific, clearly defined roles and responsibilities that were cross-sector and cross-country functional. Epiq's experts ensured that core teams from legal operations, IT, procurement, and finance had consistent visibility of project milestones throughout all stages of the project. Understanding the needs and intent of your colleagues in various parts of the business will help you understand their motivations and priorities and drive precise alignment. Now the legal ops team is working against the same set of global standards to understand data under a normalized lens allowing them to transform that data into an operational strategy, legal strategy that works in a common language.
Guiding Principle #5 - Communicate consistently through multiple channels
Resist the tendency to drive change by edict. Creating a unified global footprint for a legal operations team in 100+ countries required constant communication through multiple channels including real-time project dashboards, not only throughout the planning stages but also after the plan's major elements were in place. Building and committing to an ongoing communications plan, which included disseminating information and gathering feedback from global cross-functional teams, was an essential element of this award-winning legal transformation project.

By: Eyal Iffergan is the managing director for Epiq's legal business advisory. Eyal has over 20 years of leadership in advising the legal business community and brings broad-based legal process, operations, and technology experience to managing the world's most influential global practices and companies, including architecting and delivering transformation programs with a vision for change agency.
To learn more about this prestigious award, click here.
The contents of this article are intended to convey general information only and not to provide legal advice or opinions.
Subscribe to Future Blog Posts