Angle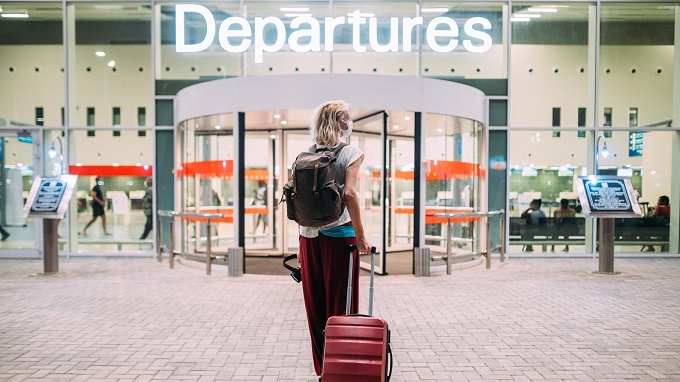 Where to Next? Travel and Bankruptcy Predictions Remain Foggy
There is no argument that throughout the pandemic, travel has been one of the hardest hit industries. Domestic and international restrictions, capacity limitations, cancelled events, remote operations, illness, and fear caused people to travel less for both business and pleasure. This led to a record-breaking decrease in airline bookings and hotel stays during 2020 and 2021, which brought heavy financial burdens. Whereas restaurants and retail could pivot to an online sales model, airlines and hotels did not have this luxury. Hotels in particular were left with limited to no options for supplementing revenue.
With travel on the rise again, it looks like the industry is starting to rebound but the strain of the pandemic and ongoing uncertainty in the world persists. Due to the continued volatility, organizations should proceed with caution, be mindful of trends, and determine if there is value in developing a restructuring strategy. Below is a recap of what has been happening and thoughts on what is next for the travel industry.
Challenges and Observations
Airlines and hotels suffered immense hardships, but most have been able to continue operating. Here are some major trends that have materialized.
Domestic airlines: For major U.S. airlines, government aid and reliance on alternative revenue streams saved many from bankruptcies. The aid consisted of $54 billion in payroll grants with lower future repayment mandates and taxpayer stock warrants. The government also made $25 billion in low-cost loans available. Now that aid has slowed, we will see if airlines can remain afloat without any major restructuring. Rising fuel costs and continuing supply chain issues as well as general uncertainty related to the ongoing pandemic will likely plague the domestic airline industry for the near future.
Major airlines such as United and American have been able to hedge some losses with cargo revenue, given increased demand for this costlier transportation option due supply chain constraints. Airlines made strategic decisions about how to enhance and prioritize this portion of the business that, in the past, generally was a smaller subset. Boosting cargo business helped supplement profit dips from diminished passenger travel while also alleviating major supply chain issues and delivering medical supplies or vaccines during these times of crisis.
Foreign airlines: Several foreign airlines have taken shelter in U.S. bankruptcy courts to restructure and sustain future growth due to lack of aid, less access to capital, and low flight volumes. For example, Aeromexico was able to maintain operations by filing for Chapter 11 in 2020 and restructuring assets. The carrier has successfully emerged from bankruptcy valued at roughly $2.5 billion with solid investors and a strong capital structure. A New York holding company that lent the carrier $1 billion will be the largest shareholder and Delta holds 20 percent ownership.
Hotels: Lack of hotel bookings resulted in urgent decisions related to cost minimization. This included downsizing staff and shutting down partial operations such as onsite pools, spas, bars, and restaurants. Hotels catering to specific travel purposes – such as those situated near theme parks or national attractions – suffered even greater losses. Government aid, emergency funds, and loan forgiveness has helped fend off mass bankruptcy filings. However, even as travel rebounds some struggle with lack of staff and inability to reach pre-pandemic occupancy levels. Also, the competition with alternative lodging options such as Airbnb that was already present adds to the strain and market competition.
Predictions
Optimism is returning as vacations, business conferences, concerts, and other events are happening again. However, the lingering uncertainty and damage caused will likely make travel recovery a long, albeit steady haul. Factors contributing to volatility include the potential for more COVID-19 spikes, high fuel prices, union disputes, inability to staff planes due to labor shortages, and continuing supply chain interruptions. Here are five predictions on how the industry will fare going forward:
Business travel will have a slower revival due to remote working trends and recent technology advancements. This, coupled with some international travel restrictions, will cause global organizations to be more strategic about the resumption and frequency of in-person meetings and events.
Overall, U.S. airlines should fare better than foreign airlines. Planes are filling even with the increase in fuel prices because people have pent-up demand for travel. Major airlines have incorporated creative strategies such as hedging cargo revenue, which helps recoup losses and becomes pivotal in the event of future travel interruptions. However, sustained recovery depends on many variables including a sustained decline in new infection rates, the consumer travel index remining high, and the ability to manage fuel prices and labor costs. If these variables remain unchecked, and there is no additional government aid, it could lead to distress in the industry and some U.S. airlines may need to consider bankruptcy.
Foreign airlines have a harder hill to climb with lack of government aid and lower passenger travel, especially on long-haul international flights, so we will likely see more foreign airlines seek relief in U.S. bankruptcy courts or explore other restructuring options.
Lenders offered deferment options for many hotels to help alleviate the economic impact and provide a recovery buffer. Although hotel bookings have seen a steady increase since mid-2021, many hotels are still financially stressed. Hotels that cannot retain adequate staffing levels, face union issues, or are not seeing enough bookings to boost revenues have a battle ahead. There is a good chance that lenders will start pursuing debts more aggressively, especially since reporting requirements have resumed. If this occurs, hotel bankruptcies will inevitably rise.
A major trend in 2021 across industries was increased prevalence of pre-packaged bankruptcies where the debtor establishes a comprehensive plan before filing for Chapter 11 to streamline the case and minimize costs. This will remain an ideal option for domestic and foreign airlines, as well as travel management companies.
While the travel industry has dealt with economic downturns in the past, it has not experienced these unique circumstances in recent history, and it is difficult to predict what will happen next. Travel is currently in a transitionary period and will recover fully at some point. Some companies will weather the storm and others will struggle under heavy debt burdens and will have to restructure or file bankruptcy.
If you enjoyed this blog, consider reading Pandemic Bankruptcy Battles: Looking Back and Beyond
The contents of this article are intended to convey general information only and not to provide legal advice or opinions.
Subscribe to Future Blog Posts
Article
Regulatory & Compliance
3 Mins
---
Article
Cyber Breach
4 Mins
---
Article
Regulatory & Compliance
4 Mins
---