Corporate Restructuring
Consulting
Our Restructuring consulting team will help you oversee the process and ensure that all benchmarks are timely met.

Filing for Chapter 11 corporate restructuring can be complex. It takes advanced planning and preparation in order to ensure a smooth transition.
Our pre- and post-filing restructuring consulting services can help you execute a successful restructuring. We want you to consider us as an extension of your existing team — working side-by-side with you to collect all essential data as accurately, completely and efficiently as possible.
Leverage Epiq's industry experience to provide a bespoke pre- and post-filing consultancy solution for all your restructuring needs.
Here's what you can expect to get out of our pre- and post-filing restructuring consultancy:
Pre-Filing Bankruptcy Consulting
In any corporate restructuring and Chapter 11 bankruptcy matters, your company needs all available resources to focus on the important tasks associated with running your business, and meeting case requirements. Epiq provides the restructuring consulting expertise, speed and efficiency to save you money, time and resources by taking care of the essential details needed before and after your case files.
We can handle all your pre-filing bankruptcy needs, from offering guidance and assisting with the collection of essential data, to creating and de-duplicating the creditor matrix.
By working with Epiq, you'll benefit from:
A strong business partnership. We'll work closely with you and your team of advisors to ensure that all data vital to your case is collected from the company's business units' and subsidiaries' various systems.
Legal proficiency. Capturing essential information from your contracts and preparing first-day motion exhibits is of utmost importance for restructuring consulting.
Thorough and accurate tracking and reporting. All information we collect is entered into our proprietary bankruptcy software, which enables us to generate necessary reporting in a fast and efficient manner.
Web readiness. We ensure that your custom web portal is prepared to go live the moment the case is filed.
Optimal customer services. Preparedness is key for pre-filing bankruptcy. We'll make sure our trained and prepared chapter 11 agents are available to address essential questions and our custom recorded contact center support lines are fully operational.
Post-Filing Consulting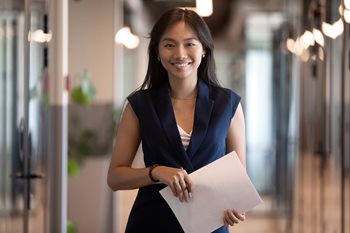 Once your chapter 11 restructure has filed, we can help you with your post-filing bankruptcy requirements, which can also be a daunting, time-consuming task. Just like our pre-filing consulting service, we can provide the essential post-filing bankruptcy support for your financial advisors and other integral members of your team.
Here's how our restructuring consultants can help:
Our restructuring consulting team wants to make sure all post-filing requirements are taken care of as efficiently and rapidly as possible, without any duplication of effort. Some of the post-filing requirements with which we can assist include:
Schedule of Assets and Liabilities Preparation. TThis is a full breakdown of all the debtor's current assets and liabilities. Certain assets can be kept, but all liabilities are wiped clean. We will file this with the court in accordance with section 521(a)(1) of the U.S. Bankruptcy Code.
Statement of Financial Affairs. This consists of a written statement of the debtor that details the current financial situation, providing the circumstances as to why chapter 11 bankruptcy was filed. Beyond the letter of reasoning, the statement also includes financial records, account locations, previous corporate bankruptcies, current or recent debts and other relevant information needed by the court.
We'll handle all data support and other essential tasks such as finalizing post-filing bankruptcy plans and relieving corporate restructuring consulting distress. This gives you peace of mind in dedicating your efforts to taking care of the core complexities involved with your case.
Partnering with Epiq
We understand that taking care of these labor-intensive bankruptcy filing tasks on top of maintaining regular responsibilities and uninterrupted day-to-day operations can be very difficult for your team members to manage. It can also cause serious time and cost challenges for your company. 

At Epiq, we provide comprehensive and cost-effective support solutions that enable your personnel to maintain a consistent focus on critical core activities. Our speed and responsiveness in chapter 11 restructuring consulting sets us apart from our competitors.

We'll leverage our industry experience, as well as our innovative technology, administrative support and subject matter expertise, to provide the best, tailor-made pre- and post-filing consultancy solution your company needs.

Contact us directly with any questions and to further discuss our services.
Take the First Steps with
Epiq is the global leader in technology-enabled legal services, corporate restructuring, cyber security and business transformation solutions.

How We Can Help
My role is
and I'm looking for