Records and Information
Management
Modernize vital records and information management practices
Epiq's subject matter experts can transform records and information management (RIM) for risk reduction and value creation.

The records management demands law firms and corporate legal departments experience are steadily escalating over time. Legal requirements for document retention and deletion, as well as secure storage and visibility, have become increasingly difficult to keep up with in an era when data is being generated in mass quantities across various formats.

Records and information management today
Governance, risk management, and other data storage practices are a combination of technology deployment and policy development. Your organization needs to have a variety of workflows and safeguards in place to ensure that you are keeping data and internal information secure and compliant.
While records and information management practices may have been considered back office costs in the past, they've become value adding necessities in the face of data expansion and mass digitization. It's important for information governance and records management policies to be codified as a strategic measure and to spread best practices to all levels of the organization.
Every element tied to records and information management requires a solid policy, in line with regulations and understood by relevant employees. From retention schedules to decisions regarding onsite or outsourced storage, information governance and records management decisions hold outsized importance for any legal organization or law department.
Epiq Services to Transform Records and Information Management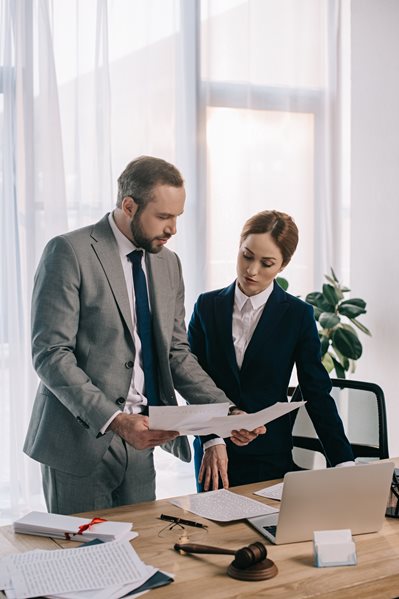 At Epiq, we understand the importance of records and information management and its inherent challenges. Our team of subject matter experts has a collective 100+ years of experience in the field and can develop RIM program solutions that not only meet requirements but add value. A transformed records management strategy improves your organization's ability to provide customer service while also reducing associated costs and mitigating risk associated with data loss or exposure.

Experts on the Epiq team include Certified Records Managers (CRMs), Information Governance Professionals (IGPs) and project managers. With their experience creating or refreshing programs for law firms and legal departments of all sizes, these professionals bring both knowledge and experience to every project.

Outsourcing of RIM functions: Sometimes the best way to relieve pressure on internal teams is to outsource some or all of the records management and information governance tasks they are currently facing. Epiq's experts can deliver solutions that fit your organization's specific needs.

Records and information functions that may have been labor intensive or difficult with internal resources become efficient and risk resistant in the hands of trained teams working from optimized data centers. Epiq operates data center locations on four continents, allowing you to select the offsite storage facility that suits your needs. You can ensure your critical client data and internal records will be held in a way that complies with all regional and industry regulations facing your business.

Assessment and analysis of programs and storage: If you have the technical resources and manpower to keep RIM functions in-house, there is still room for improvement with expert oversight and advice. There are discrete aspects of your programs that our records management experts can inspect and consult on. For instance, teams can analyze the state of your offsite storage sites or assess the maturity of your program. From there, you have the option of developing a transformation framework in collaboration with our strategists.

In addition to subject matter expertise, organizations can benefit from a tech-centric approach to records and information management program analysis. A document management system health check uses customized scripts to report on the current state of your information governance and storage operations. The results of the test suggests areas for improvement, from the technology configuration in your data center to user training and more.

The Role of Digital Transformation
Digital transformation and optimization of governance operations: If your records and information management efforts are still in the midst of an ongoing digitization process or if legacy technology is holding your data management back from becoming a value center, transformation and optimization are valuable programs to consider.

Sometimes the transformation needed to modernize your RIM function is not strictly technological. In these cases, there may be a gap in records management processes that can be remedied through developing new policies and educating stakeholders throughout the organization on the best practices of compliance with records and information management regulations. Beyond simply meeting legal requirements, your team can truly embody high ethical standards.

Better performance and client outcomes through records and information management transformation
Organizations that treat information governance and records management as matters of box-checking compliance are leaving potential value on the table. When you deploy a modernized version of these practices, you reduce your risk and deliver better, more satisfactory outcomes for your clients. Focusing on RIM as a value center can have a positive reputational and bottom line impact for years to come.

To find out what these services could do for your records management and information governance needs, use our ROI calculator, and request a free consultation today.
Take the First Steps with
Epiq is the global leader in technology-enabled legal services, corporate restructuring, cyber security and business transformation solutions.

How We Can Help
My role is
and I'm looking for