Understanding and navigating the complexity of the data your firm has access to is not an insurmountable challenge.
We can help you turn data into actionable intelligence - through manageable and sustainable processes and leading practice technology - that drives your business development strategy and related programs.
Data-driven sales
Within law firms of all sizes, the data-driven business development function is on the rise - with increasing numbers of business development and marketing professionals using data to support their work and business objectives. And that is because, whereas once sales was seen as an art it can now feel a great deal more like a science.
Business development leadership and their teams are increasingly reliant on data to respond to changing buyer behavior, a rapidly shifting and competitive market, and an increased need for speed, accuracy, and completeness in support and collateral.
The challenge
The challenge for business development and marketing professionals is not that their firms do not have data (or that they do not have the skills to use that data), but that they have so much of it - and it is rarely aligned, accessible, accurate, or actionable. It is for this reason that the path to truly data-driven decision making can often appear long and complex - seemingly without end.
As a result, most firms put off the necessary work and make a promise to begin at some point in the future. Of course, the process becomes neither shorter nor simpler with the passage of time. Indeed, it becomes more arduous and avoiding the issue is not an option since opportunities for business development and marketing professionals to do more, add value, and function as strategic advisors to the firm are missed. All while competitors are making moves.
The benefit of getting started
The most typical reason for failed data-led initiatives within firms is an attempt to swallow the data challenge whole. Just because the journey towards being data-driven can appear to be long and complex does not mean initial steps should not be taken, nor that those initial steps should not provide meaningful improvements in a sales and marketing team's ability to use data.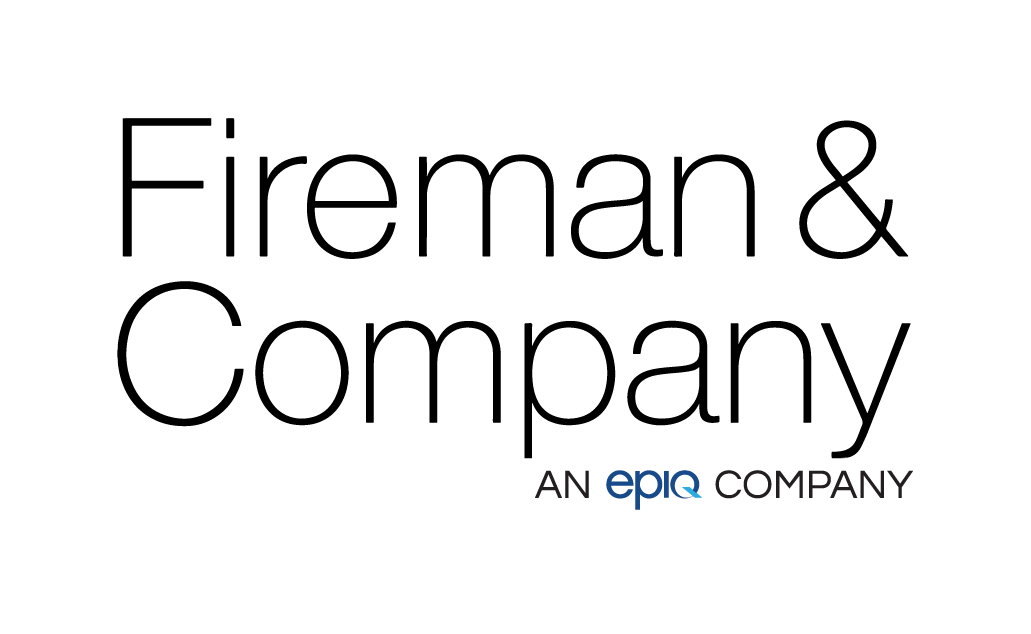 Fireman & Company have partnered with Litera to provide business development teams with a proven and accelerated approach to access its data on clients, matters, and people. Our approach provides sales and marketing professionals with a consolidated view of actionable intelligence that supports processes and tasks that teams tackle every day, all day. The result is radically improved productivity and a transformed ability to respond to business opportunities and proactively support firm leadership.
"As the first Foundation partner in 2017, Fireman has continued to add value to our clients as both a trusted advisor and successful implementation partner. Fireman's proven methodology for standardized deployments is a game changer for business development and knowledge management teams looking to optimize data usage and gain further firm insights and knowledge."

Barry Solomon, Vice President, Litera
Our approach to deploying Litera's Foundation platform provides a low risk, low cost solution that focuses on rapid access to the data which supports core sales and marketing use cases. It does this whilst also providing the bedrock to build more advanced capabilities (for both the sales and marketing function and the wider firm) on the journey to becoming data-driven.
How we help
Fireman & Company will guide your firm through the development of a strategy related to experience management data and a release roadmap for the implementation.
We do this in parallel with a baseline integration and associated configuration that rapidly provides a centralized and consistent process for managing pitches and generating proposals. This initial configuration not only ensures that the firm benefits from a ROI on Foundation as quickly as possible but that the firm's journey towards larger and more complex data initiatives has commenced, with tangible and demonstrable outputs.
Finally, we support both of these workstreams with a series of well-defined enablers and success criteria (such as process improvements and workflow, and data governance and taxonomies) which are designed to ensure that the Foundation implementation, and further releases, is sustainable and successful.
An accelerated process for Foundation deployment
The Fireman & Company process focuses on a rapid 'baseline' deployment of Foundation with phased releases of functionality, aligned to a clear roadmap.

Webinar
Learn how Maynard's business leadership partnered with Fireman & Company to develop a firmwide experience management strategy. Watch the webinar recording, accelerating your data-driven business development journey through the button below.
Our team
Fireman & Company's experience management offering is supported by a team of specialists with deep subject matter expertise developed within law firms and professional services organizations, and across a range of business support functions and roles - including Business Development and Marketing, Knowledge Management, IT, and Learning & Development (L&D).
Our team has operated at the most senior level within firms, including C-Suite roles, and now provide counsel and trusted advice based on their unrivaled understanding of the legal industry, related technologies, and the work of firms and their lawyers.

Kieron leads our Advisory and Experience Management practices and works with firms and vendor partners to advise on experience management strategies and product development. Kieron was previously CKO at KPMG and Cleary Gottlieb - where he was part of the team that selected and deployed Foundation in support of data-driven decision making.

Rachel is a consultant at Fireman & Company. She was formerly with an Am Law 100 law firm where she led the implementation of Foundation. She served as the product owner, collaborating with attorneys and business professionals to increase user adoption, streamline workflows, and develop reporting.
Foundation Software certified

Jen has been working on data-driven initiatives in the legal industry for over 25 years. She was part of the team that designed our experience management and data & taxonomy development methodologies, and has been a strategic advisor to c-level professionals providing counsel on related topics.

Foundation Software certified

Jessica is a senior consultant for data and experience management at Fireman & Company. She has nearly a decade of experience in the legal industry including with three international AM Law 100 firms. Jessica leads global initiatives to meet firm-wide strategic goals around people, data, and processes to deliver practical and effective technical solutions.

Ali has experience of designing and delivering innovative global knowledge and experience solutions within the legal industry and supports clients undertaking experience management initiatives.

Foundation Software certified

James has decades of experience working in the legal sector providing project and program management for data intensive enterprise initiatives. He has program experience in supporting Foundation deployments, and related requirements, design, and adoption phases.

Heather is experienced in implementations of KM/DM enterprise technology systems, and supports firms deploying Foundation with expertise and advice related to change management, training and adoption.


About Fireman & Company
Fireman & Company is the legal industry's leading knowledge and data consultancy. Our team members have decades of experience as leaders in the industry, working as lawyers, CKOs, CIOs, and experts in KM, BD, process improvement, and collaboration. We are trusted advisors to the world's most innovative law firms and corporations. We work with almost 70% of the Am Law 100, 60% of the Am Law 25, and 70% of the Magic Circle. Our mission is to help our clients make substantial, distinctive, and lasting improvements in performance.
Fireman & Company offers mature, comprehensive experience management consulting, with a view towards ensuring firms received accelerated value from their investments. Our framework ensures that firms have a roadmap to a successful deployment, and our agile approach emphasizes working value from the system from the beginning.
Fireman & Company's expertise across all aspects of experience management is unparalleled. When you work with us, you can be confident that our team understands both the business and practice of law, and that the solutions we implement will support the continued expansion of your firm's experience management initiatives to support the firm as a whole.

To find out more about Fireman & Company and our services click here.
About Litera
Litera software helps people focus on what matters. Our software empowers lawyers from first drafts to final delivery and simplifies the way the legal profession leverages technology.
Since the acquisition of Foundation in 2021, Litera has invested heavily in the development and support of Foundation's market-leading data platform that transforms disparate data about clients, matters, people, and parties into usable and actionable information. The Foundation platform helps lawyers improve client service, win new business and surface firm expertise.
Foundation is a part of Litera's Firm Intelligence business unit, assisting firms to gain valuable insights on the business of law, increasing the company's ability to provide value to its law firm customers across the matter and client lifecycles.

To find out more about Litera click here.​
To start your journey towards data-driven business development, complete this form and we'll be in touch.
Get Started
Take the First Steps with