Collaborative platform for deposition and trial preparation and presentation.
EpiqTMX is a secure, cloud-based, highly scalable, binder creation, real-time transcription and sharing platform that allows you to build electronic binders quickly and easily.
See EpiqTMX in Action
Why EpiqTMX?
EpiqTMX facilitates collaboration between legal teams and provides a flexible and intuitive platform for binder creation.
Preparing exhibits for depositions and trial is challenging, costly, and time consuming. We've spent time listening to our clients and understanding their pain points.
Epiq has created a cloud-based tool that allows you to view and organize documents and evidence, collaboratively prepare for depositions and trials, and present such materials in meetings, negotiations, arbitrations, and hearings. Access your documents online from collection of the first document through to trial and beyond.
Organization
Manage all documents and files in a matter, organized using static and dynamic folders, with access and editing controls at both the user and the content levels. Organize documents and transcripts into permanent binders with custom identifiers.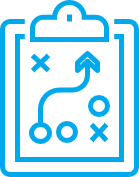 Search, Label, and Annotate
Search by basic identifier, full text, or complex Boolean expressions. Annotate documents with private or shared comments. Apply brandings and customizable exhibit stickers to documents and transcripts.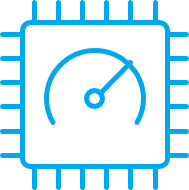 Depositions
Import and view transcripts, including synchronized video transcripts, and other evidence online. Create depositions designations by line selection or natural page line format.
Ease of Upload
Import PDF's, Microsoft Office files, emails, attachments, and multimedia files, without the need for eDiscovery processing. Import document production with full metadata and extracted text.
What we offer
Intuitive functionality
Including electronic binders creation, pagination, index generation, comprehensive searching, annotation, tagging. Auto hyperlinking of witness statements to exhibits, exhibit branding and assigning designations within synced deposition video transcripts, review deposition transcripts and assign designations.
Visibility
Tag and annotate documents and transcripts, share or make private annotations, identify, and easily locate important items, organize labels and exhibits.
How we deliver
Familiar per document pricing model that resonates with our clients
Dedicated and experienced staff that understand the handling, processing, and structure of documents during the litigation lifecycle
Dedicated resource for trial durations to ensure continuity of contact and familiarity with your case
Seamlessly move from eDiscovery to hearing preparation
Global resource enables a follow-the-sun support model
Interaction with eDiscovery platforms for ease of upload and document ingestion
Contact us to learn how you can engage with a single partner to address all your case preparation requirements from eDiscovery through to trial.
Find Out More