Offsite Storage Analysis
& Remediation
Optimizing your offsite records storage can reduce costs, boost operational efficiencies, and mitigate potential risk.
Epiq has a team of Records and Information Governance experts with over 100 years of collective experience, including developing cost-effective offsite storage remediation strategies.

Our proven approach is to evaluate existing contracts, fee schedules, invoice activity, inventory details, and related offsite storage policies within the organization. This comprehensive analysis allows Epiq to develop an actionable, cost-effective, and legally defensible remediation strategy. Typically, our strategies involve identifying document storage boxes that can immediately be destroyed, boxes that should be digitized, and boxes that need further investigation. Our strategies also include a detailed action plan and the resources to execute the plan.

We provide the strategic advisory, project management, and document indexing and scanning capabilities needed to successfully remediate your offsite records inventory. Recently, we completed an analysis after consolidating to one vendor, renegotiating the terms, and implementing a plan for retention, the client is on its way to realize $3M in cost savings and avoidance over the next 7 years.

Did you know that by reviewing your offsite records storage approach could uncover significant cost savings, opportunity for process efficiencies, and more? Our records and information governance experts can help you do this by conducting this type of analysis on your offsite document storage.

The offsite records analysis includes:
Identify opportunities to reduce spend related to offsite document storage and retrieval

Identify opportunities to improve operational efficiencies related to the utilization of offsite records storage

Identify areas of potential information security and compliance risk
Once our team has completed their review, we present our findings, strategic recommendations, and a sequenced action plan based on our analysis. Having a records and information governance plan like this not only drives opportunity for cost savings, but it can help launch other transformative efforts such as policy building, digitization and more. Our records and information governance team is comprised of multiple certified Information Governance professionals (IGPs) and Lean Six Sigma experts – guaranteeing you are in good hands every step of the way.

Do you want to stop spending tens of thousands of dollars to store dusty boxes of paper records? Contact us today for a free consultation.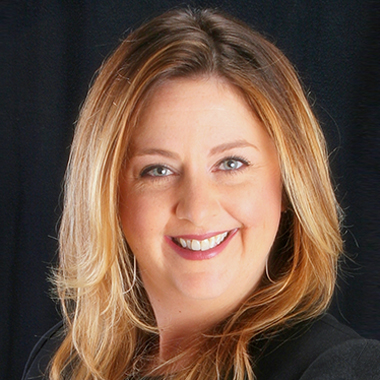 Julie Colgan
Vice President, Operational Excellence Consulting and Records Governance Solutions
Atlanta
Get in Touch
Take the First Steps with
Epiq is the global leader in technology-enabled legal services, corporate restructuring, cyber security and business transformation solutions.

How We Can Help
My role is
and I'm looking for