Advice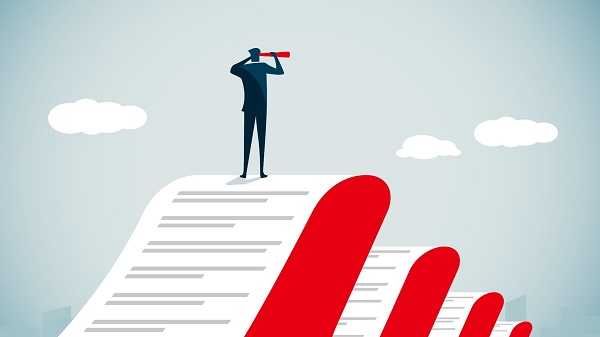 Reduce Office Footprint, Develop Operational Efficiencies
Business Transformation
3 Mins
As employees return to the office post-COVID, many organizations are considering a new equipment footprint strategy. With the encouragement to print less and the migration to official electronic content governance models, most offices are left with antiquated equipment models that are inefficient and expensive. But where to begin?
This type of transformation involves addressing which equipment is truly necessary to accommodate the needs of a remote workforce and fewer people in an office. It asks the question "What is the right combination of multi-function devices (MFDs) and desktop printers that our offices need to efficiently operate?"
To begin, it is necessary to develop a strategy around printer output and the overall number of print devices as a consideration to the existing costs in equipment. The strategy needs to account for the future user needs, current equipment lifecycle, and maintenance costs on an aging fleet. Some organizations will be in a better position to a meet these factors based upon existing equipment leases or depreciation schedules. Other organizations will need to plan for a phased approach towards aligning now is the time to plan for the next one-to-five-year equipment horizon.
Since Epiq is truly equipment-agnostic, we represent our clients' best interests when it comes to fleet footprint and total cost of ownership (TCO) issues by creating a holistic equipment placement strategy (multi-function devices and desktop printers) to align with new service delivery. Our primary methodology involves reducing devices, driving print to the most cost-effective device, and eliminating waste through innovative technologies all while keeping an eye on cost recovery client billing where applicable. This strategy accounts for increased scanning and color needs, while addressing the remaining print as volumes continue to shift away from traditional black & white output. Overall, Epiq helps clients reduce the overall equipment footprint and corresponding expense by implementing a "digital first" mindset, whereby users print smarter and print less. Combined with our white glove, on-site services related to production, mail, hospitality, reception, and information governance, Epiq is the true partner of choice for leading law firms and corporations.
Would you like to learn more about optimizing your equipment strategy? Email us at transform@epiqglobal.com.
By Stephen Cole, Vice President of Global Business Transformation Solutions, who brings to Epiq nearly 25 years of experience in corporate and legal operations, solutions, and product management. Cole is a certified Information Governance Professional, IGP.
The contents of this article are intended to convey general information only and not to provide legal advice or opinions.
Subscribe to Future Blog Posts
Advice
Legal Operations
3 min
---
---
---