Case Study
Outside Counsel Billing Analysis Uncovers $9M in Potential Savings
Client need
Internal leaders of a top video game developer's litigation team suspected significant cost overrun from one matter's litigation spend but were too overwhelmed with their current responsibilities to investigate. The client opted for a detailed lookback analysis of a six-month corpus of billing data.
Why Epiq
The client sought out Epiq due to our decades of experience in e-Billing and legal data analysis. Epiq's team of experienced attorney reviewers has analyzed billions of dollars in legal spend for Fortune 500 companies across industries and practice areas. Our team was able to provide objective analysis of the client's outside counsel billing from their unique position of non-policy documentation for their guidelines.
Epiq solution
After three months of thorough legal spend analysis, Epiq's Legal Spend Management team delivered a lookback analysis of $28M in Outside Counsel Spend uncovering runaway costs from one matter and one law firm. The results found enabled the client to have an informed conversation with their outside counsel about their billing behavior; reaffirming their partnership. The client also engaged Epiq to evaluate and draft their Outside Counsel Billing Guidelines and expand their internal operations/eDiscovery functions. The General Counsel stated that Epiq delivered exactly what they had wanted.
Results and Benefits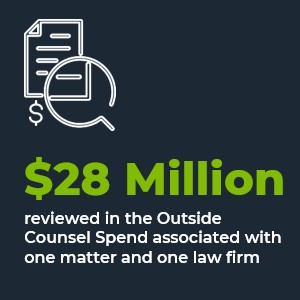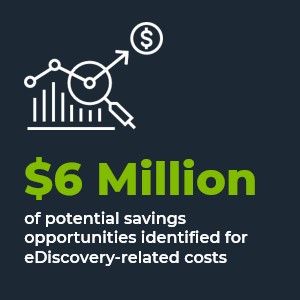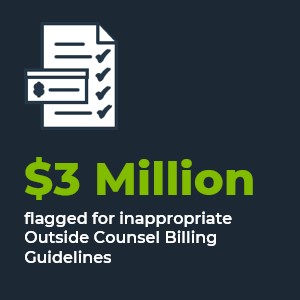 Learn more about Epiq's Legal Spend Management Solutions
Back