Advice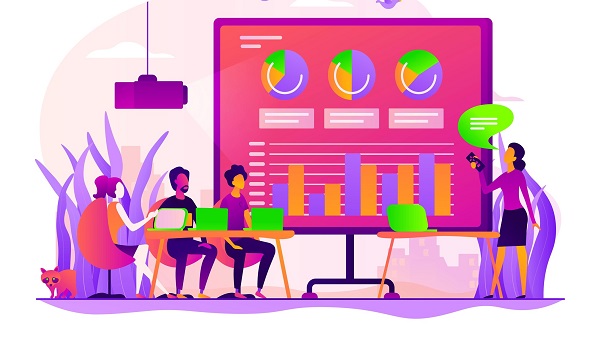 Using Dashboards to Tell a Compelling Story About Your Data
The legal industry is a little late to the data game. It's just now starting to appreciate the benefits of data analytics to guide business decisions. While other industries have spent the past several years mining their data for intelligence, the legal industry's slow adoption rate has made it a gold mine for those seeking to enter the business intelligence and analytics space. Technology integration is rapidly growing, yet many legal teams are still trying to figure out how to streamline the data collection process from their source systems (eBilling, contract management, etc.). While it takes time to successfully implement systems to secure and analyze data, determining how that data will deliver value to its organization can be an even bigger hurdle to undertake. To effectively communicate the results of a data analysis, visual depictions can be particularly persuasive and help tremendously in moving the needle toward full acceptance.
Below are three key principles to consider to build a compelling data dashboard:
1. Keep it Simple
When developing a visual for data analytics, it can be tempting to create the most advanced visual possible that would blow people away—but usually, this is far from the truth.
Target audiences are often quite busy (work, family, life) and do not respond well to added complexities in their day, especially if the content feels unnecessary. For example, when Epiq was previously designing a dashboard for a legal operations director to identify eDiscovery savings opportunities, we initially wanted to highlight all the behind-the-scenes modeling that we built to surface this information. We assumed the audience would be impressed with highly detailed and technical visuals. The reality was that our audience simply wanted to know where savings opportunities were present, not all the data science that created the number. Sure, there was plenty more information that could have been provided, but the dashboard only needed to answer the question it was asked. Keeping things simple is a tried and true approach.
In the end, make sure your dashboard / visuals aren't too complicated and strive to have them speak for themselves to reduce the mental processing required from your viewers.
2. Understand the Outcome
In addition to understanding your dashboard's audience, it's important to understand why your audience needs the dashboard. Even if a design may look good, it's imperative that it has a functional purpose.
When designing visuals, it's very important to understand the specific client goals, not make assumptions based on former presentations – even if it's the one hundredth dashboard created. For example, when we were building a diversity and inclusion dashboard, one critical decision the data drove was identification of opportunities to hire a more diverse talent in senior roles. The data could have been presented as an impressive map chart or as a stacked bar. In this instance, we chose the simpler stacked bar. Why? Although the former may have looked more interesting, the fact is the legal sourcing landscape is changing. Remote work is increasingly accepted, so the overall number matters more than where the talent lives. In this case, having that understanding was important and led to the right chart. If you don't know the main objective, be sure to ask your stakeholder!
3. Tell a Story
Telling a focused story is what makes a dashboard most compelling. It's a difficult skill to master but it's critical to making the message of a dashboard stick which will increase stakeholder buy-in and overall dashboard usage.
People struggle with this because they tend to view the visualizations as tasks to check off on a list. For example, on one project the analyst was given instructions on what visualizations to create with zero industry context—everyone proposed random ideas to work on without considering the message they were trying to support. As a result, the project did not go as smoothly as planned: the messages of the dashboard were unclear and there was a lot of trial and error for the project stakeholders to eventually be excited with the final product.
The best dashboards tell a story on a page. They should imply an action or they'll become shelf ware. Consider the following when developing your dashboard's story:
What is the goal / message of this dashboard?
What are the best visualizations to support my dashboard's message?
Can I order my visuals to explain my story step by step (left to right, top to bottom, etc.)?
Can I indicate directionality ("this is good" ; "this is bad")?
Is there one number that can summarize the outcome ("you've saved X")?
Closing Thoughts
Since the legal industry is new to analytics, telling a captivating story with data is of upmost important. Visualizations should be built to speak for themselves, provide functional value to the organization, and tell a meaningful story to their audience. The right dashboard can quickly and effectively tell the story that your client's data provides and allow them to immediately begin making better business decisions based on these insights.
By George Thompson, Business Analyst. George designs Epiq's Legal Spend Solutions dashboards to help clients identify opportunities to manage legal spend. George is currently Power BI certified and has experience with a variety of data analytics technologies, including Excel, Python, SQL and R.
The contents of this article are intended to convey general information only and not to provide legal advice or opinions.
Subscribe to Future Blog Posts

Advice
Legal Operations
3 min
---

---

Advice
Legal Operations
2 Mins
---